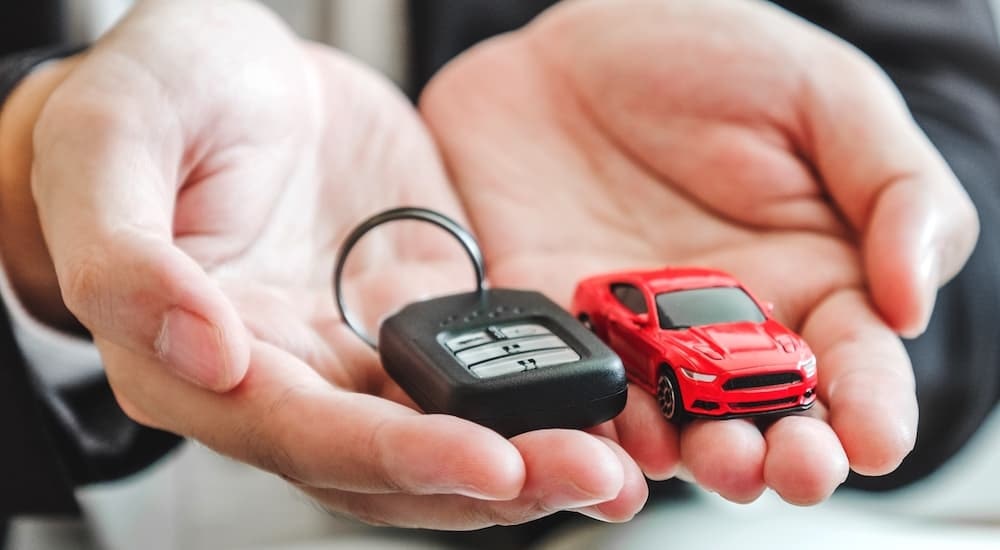 Looking to Sell Your Car? Here's Why Selling to a Dealership Is Your Best Option
If you've been driving for more than a couple of years, you've likely had to buy and sell vehicles at some point or another. You might even have concluded that you need to sell your current vehicle and have asked yourself, "Who should I sell my car to?" You could sell your vehicle yourself, but that entails taking photos, listing it online, and trusting that anyone looking at it will be reasonable, trustworthy, and not waste your time. Selling your car yourself takes time, effort, and patience, which is asking a lot in this busy world.Fortunately, there is an alternative. Instead of doing all the work of selling your vehicle yourself, you can sell to a dealership. Typically, dealerships will assess the value and offer you a cash payment that same day. Wouldn't it be nice to have the entire process done in just a few hours instead of potentially weeks or months? Let's take a closer look at why selling your vehicle to a dealership is your best option.


Safety

Which of these situations sounds safer: giving strangers your name, phone number, address, and hours you'll be home or talking to a certified professional that won't share your information? Selling your car privately can be scary, especially if your vehicle attracts unwanted attention. If it's uncovered and has a for sale sign, people might drop by to check it out, only to come back later to steal or vandalize it. If something goes wrong, like a bounced check, you may have no way to contact the buyer or know where to find them. Even with cash or credit cards, you can lose money because of the buyer's financial situation.

You can see why selling privately comes with too many variabilities for some drivers. This is why they prefer to sell to dealerships, which have established rules for the information they collect and how long they keep it. They won't drive by your house late at night, nor will they give you a bad payment. They also won't try to haggle unless you'd like to negotiate on the price. When you sell to a dealership, you're the one in control. When you sell privately, you give that power to the potential buyer.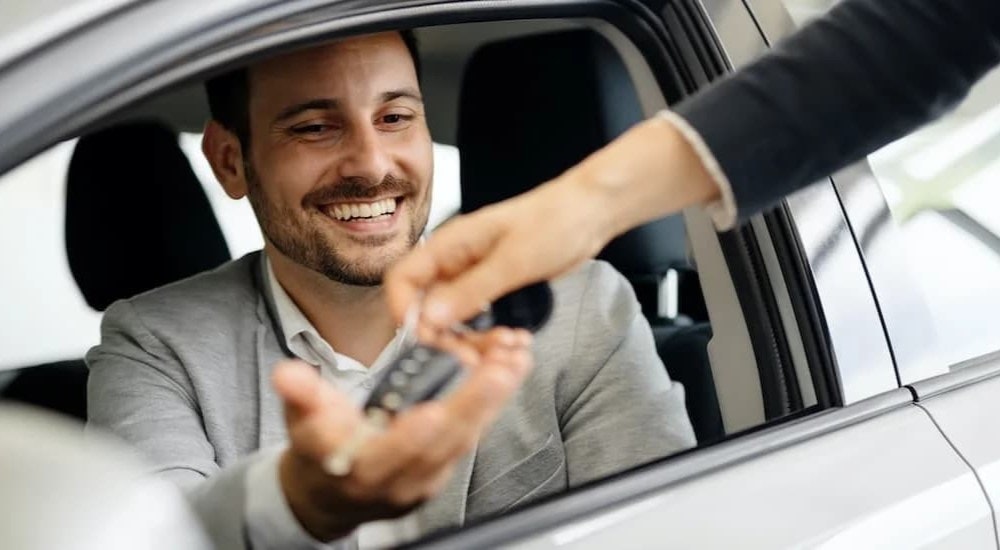 Legalities

How do you know whether the person you're selling to is someone you can trust? What if they have a fake ID, or you find out they were trying to cover up a crime? What if you found this out after getting a visit from the police? Or what if you're slapped with a lawsuit weeks after selling your vehicle? And what kind of paperwork do you need for the sale anyway? What if something illegal occurs because you forgot a step in the paperwork? While these scenarios may seem out of the realm of possibility, it is a very real possibility in today's online world.

These and other considerations have convinced drivers to sell their vehicles to a dealership where they know the vehicle will be well taken care of, get a good price, and won't end up in legal hot water. Typically, the dealership is responsible for almost all paperwork since they tend to have all the proper documentation printed up and ready to go, and they have associates with years of experience that can handle everything so that all you have to do is bring in the necessary materials, and the dealership will take it from there.

If you're a person who dislikes technology and has a difficult time navigating the ins and outs of searching, saving, and printing, the dealership option is especially helpful and can make a difference between getting frustrated and giving up and relaxing when the process at the dealership is quick, simple, and professional. Doesn't that sound so much better than wasting time trying to find the right buyer for your vehicle?


Financial Benefits

Though you may have heard that selling to a dealership ensures a low price, this is far from the truth. A variable of factors is considered when a dealership looks over your vehicle before an offer. What make and model do you have? Do they have multiples of the same vehicle? Is your car in good condition, or will it need work? How popular is the specific model? All of these combine into the price the dealership offers, along with any deals or specials the dealership may have available. You'll get the benefit of their legwork and research into a relevant offer.

The upside is that you don't have to wait for a check to clear or a money order to go through, and you don't have to worry about suspicious payment promises from a private buyer. When you take your vehicle into a dealership to see what they'll offer you, they will often give you cash or a payment that can be transferred on the same day. You'll walk out with money in your pocket, and you may even have some extra that you can spend elsewhere instead of on a new or pre-owned vehicle.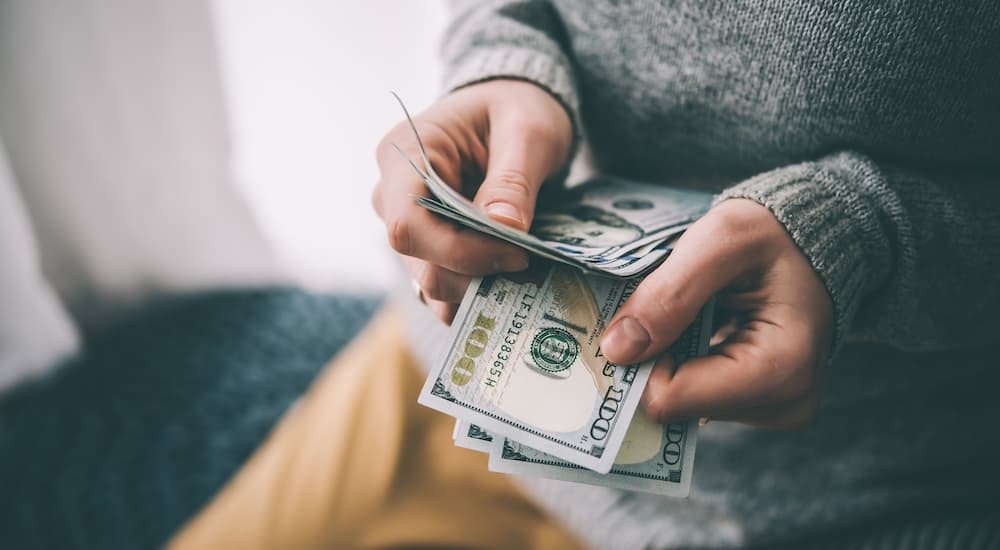 A Streamlined Selling Process

When you sell your vehicle to a dealership, you are offered a fair price, they take care of almost all the paperwork, and you get cash or same-day payment. This also gives you a chance to take a look at what the dealership offers, including trade-in value, which is sometimes higher than selling your vehicle outright. This boost can help you get a newer car, a higher trim level, or a special edition package you've been eyeing.

Interested in moving from a compact crossover SUV to a pickup truck? How about switching from a small commuter to something more sporty? What about getting rid of the minivan and upgrading to a large SUV? You don't have to look at each one individually like you would going from private seller to private seller; all the vehicles are in one place, and you'll have the expertise of the dealership, along with knowledge of how the vehicle has been taken care of, to rely on.

Want to add a few more luxury features? Thinking about changing out the wheel size? Most dealerships have an automotive shop on site that will help you upgrade your vehicle or can determine when you will need to schedule your next maintenance visit. With all this expertise and knowledge, why would you go anywhere else to sell your vehicle? When you decide to sell to a dealership, you set yourself up for success.


For a Stress-Free Experience, Sell Your Car to a Dealership

Selling a vehicle can feel overwhelming, frustrating, and anxiety-inducing. You have to put in the research to ensure private sellers won't swindle you and think about what information to give out or where you can meet to complete the sale, and there's no guarantee that you won't be taken to court over an issue you had no idea about.

Fortunately, it doesn't have to be this way. Instead, you can take your vehicle to a dealership and enjoy all the benefits of doing so, including keeping your information secure, getting a fair price or trade-in value, and being able to look through the dealership's stock to see if there's something you want since you now have cash in hand.

If you're thinking about selling your car, we invite you to bring your vehicle into one of Faith's Automotive dealerships, where they will give you a fair price and help you with the entire selling process every step of the way. Why do it alone when you can have an expert team behind you to take care of the paperwork and leave you to enjoy the great sale you just made? They look forward to working with you and giving you a great offer on your used vehicle. Contact them today!
Back to Parent Page