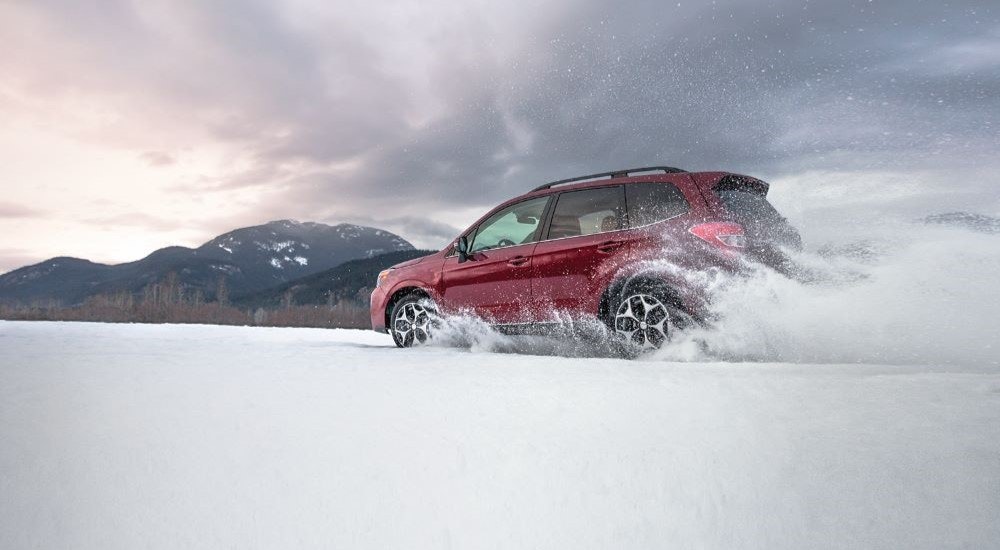 A Look at Three Pre-Owned Subaru Models Worth Considering
When shopping at Faith's Ford or Faith's Toyota, you may think that your options are limited to a single automaker, but if you're looking for a used vehicle, that is quite the opposite. In their pre-owned inventory, you can find a wide variety of makes and models, from Chevy trucks to Honda sedans. One household name you can come across on our used lot is Subaru, a Japanese automaker specializing in rugged vehicles that are ready for all kinds of weather and terrain.

If you're looking for a used Subaru SUV for sale here at one of our dealerships, then it's important to understand your options. Our dealerships' used inventory is always in flux, so they can't guarantee that any particular model will be in stock at a particular time. It can help to have a first choice as well as a backup plan. Of course, if you have your heart set on something not on our used lot right now, you shouldn't hesitate to reach out and ask them about it. They're always happy to see what they can do for you.

Today, let's take a look at three popular Subaru SUVs and see what they have in common and what makes each one stand out from the others. Whether you're looking to explore the great outdoors or be prepared for the next big winter storm, these vehicles are worth considering for traversing through this unique corner of New England. And since Subaru is known for making dependable vehicles built to last for many years, you can rest assured that even an older model will serve you well for miles to come.


What Do the Forester, Outback, and Crosstrek Have in Common?

One unique feature that these SUVs all share is the standard Symmetrical All-Wheel Drive. This has long been a selling point for Subaru, so you can expect to find AWD on just about any used Forester, Outback, or Crosstrek, regardless of model year or trim level. All-wheel drive provides extra traction, which can come in handy on everything from snow-covered roads to light off-road terrain.

Generally, you wouldn't expect an SUV with AWD to be a vehicle that has good or even decent fuel economy, but the Subaru lineup is impressively efficient. According to the EPA, most Subaru vehicles from the 2023 lineup get an average fuel economy of 28 MPG. The 2023 models of all three of these vehicles either meet that figure or do better, with the Crosstrek getting a combined city and highway rating of 30 MPG. Look at the 2017 models of these SUVs, and you'll find that the Forester and Outback both get 28 MPG while the Crosstrek gets 29 MPG. In fact, when the Crosstrek first debuted for the 2013 model year, it had a rating of exactly 28 MPG, putting it on par with the average vehicle from a decade later.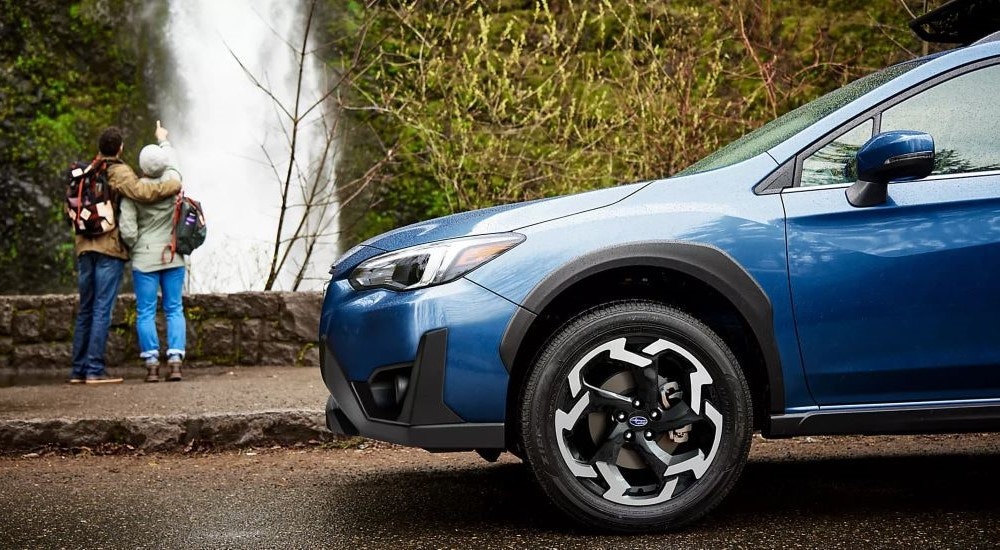 The Subaru Forester

The Forester is the largest of the three vehicles, with a tall stance, courtesy of its 8.7-inch ground clearance, making it look the most like a traditional SUV. The spacious interior makes it easy for passengers to get comfortable and enjoy the ride, or if you don't have the back row full of people, you can fold the seats down to expand your storage capacity. For example, the 2021 model offers up to 74.3 cu.ft. of cargo volume with the rear seats down. On top of its impressive specs, more recent models come with a host of modern tech like Apple CarPlay and Android Auto compatibility, as well as WiFi and available navigation depending on the trim you find.


The Subaru Outback

The Outback is arguably the most versatile option of the three. Its size is compact enough to handle tight spaces without trouble but large enough to provide a comfortable interior, with plenty of legroom in the back row. You'll still have enough ground clearance to handle some rocky ground, but the Outback generally rides lower to the ground than the Forester (though this can vary from year to year and trim level to trim level). This lower center of gravity improves driving performance on highways, making it a great asset if you like to take road trips.

Towing capacity varies depending on model year, but generally, the Outback has the best stats of the three. Taking a look at the 2020 model year, both the Crosstrek and the Forester have a maximum towing capacity of 1,500 lbs, while the Subaru Outback can tow up to 2,700 lbs with the standard engine and up to 3,500 lbs with the turbocharged engine. That's sure to be a big plus for you if your ideal camping trip involves a trailer or a heavy boat.


The Subaru Crosstrek

If you want the extra traction that standard AWD provides and appreciate the adventurous aesthetic that Subaru is known for but won't actually be heading off-road to tackle rocky mountain and muddy OHV trails any time soon, then consider the Crosstrek. Its subcompact size makes it easy to maneuver in small spaces like crowded parking lots and comes in handy when looking for street parking. While it doesn't have the same off-road chops as the Outback or Forester, it still has decent ground clearance and tough construction.

The Crosstrek is also generally the most fuel-efficient option of the three. As we mentioned earlier, it has been on par with or better than the average 2023 vehicle's 28 MPG since it was first released in the 2013 model year. If you're looking for even better fuel economy, you can find a hybrid version of the Crosstrek. The vehicle was available as a traditional hybrid from the 2014 to 2016 model years, with the 2014 model getting a combined city and highway rating of 30 MPG. The hybrid option wasn't available for the 2017 or 2018 models, but the 2019 Crosstrek got a new-and-improved plug-in hybrid option, offering a 35 MPG rating with gasoline only and a 90 MPG equivalent rating with a fully-charged battery.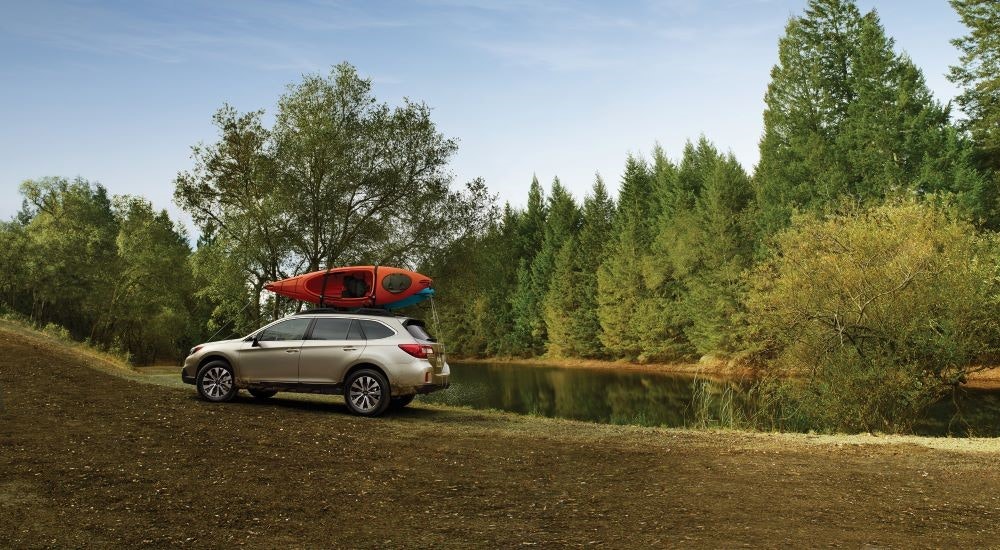 So, Which Model Is the Best Fit for You?

If there's one thing we know here at Faith's Automotive, it's that every driver is unique. A vehicle that's perfect for one customer may be completely wrong for another. And while some drivers have very specific expectations for their next vehicle, others are more flexible with what they're looking for.

If you have a trailer or boat you plan on using your SUV to tow, ensure you know exactly how much it weighs when loaded up. If it's over 1,500 lbs, then you'll want to go with an Outback, and you should pay attention to the specs of the particular model you're looking at since these things can vary depending on model year and trim level. Drivers looking for a higher driving position will probably be happiest with the Forester, and if fuel economy is your top priority, then the Crosstrek should be at the top of your list.

On the other hand, if you're looking for a reliable, efficient SUV with AWD and don't care as much about the other details, then any of these models should fit the bill. That gives you more options to be more particular about other factors, like model year, trim level, or price. If you want to see what used Subaru models we have available now, you can check the online inventory at Faith's Ford and Faith's Toyota. They'll give you plenty of tools to filter search results, including make, model, year, mile range, and price range.

They work hard to keep their online inventory up-to-date, so you can check back any time to see what's new. And when you're ready to see some of these vehicles up close and personal, the friendly and knowledgeable teams at both dealerships will be happy to show you everything they offer. It's time to take your daily drive to the next level with a rugged and reliable pre-owned Subaru vehicle, and Faith's Automotive can help.
Back to Parent Page