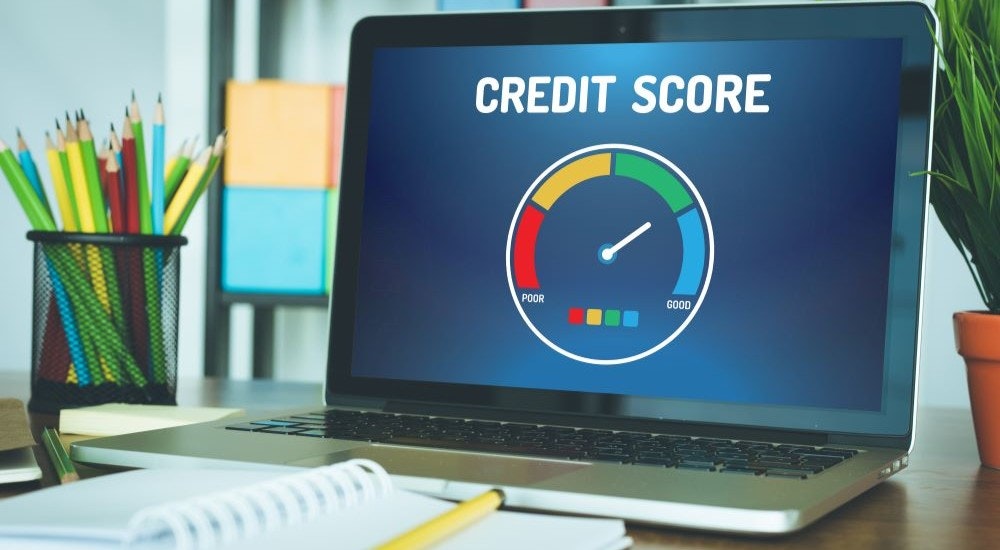 Auto Loans & Your Credit: What You Need to Know
If you're among the 48 million Americans who are struggling with their credit, it can feel like a never-ending uphill battle to try and bring your score out of the abyss. It can feel even more stressful when you need a new car because everyone knows that your credit score matters here. Fortunately, there are plenty of ways to finance a car, even if your credit isn't the best, and if you're searching for dealerships that offer bad credit auto loans near Claremont, NH, you're in luck. Here at Faith's Automotive, we offer a variety of bad credit options to our customers who are working on improving their credit so that they are able to get themselves back on track while driving a car they can count on. So, how does a car loan affect a credit score? Let our experts help you with some of the most important elements of the process that you'll want to know.
How Does a Car Loan Affect a Credit Score?
There are many moving parts to the car-buying process, and your credit score stands in the middle of it all. Before you can truly understand how exactly an auto loan affects your credit score, it's important to become more familiar with the process and how everything works together to help you get behind the wheel of a safe and reliable car. So, let's dive right into everything you need to know about the car-buying experience and your credit.
Factors That Impact Your Credit Score
Your credit score is constantly evolving, and this is due to several factors that regularly affect it, causing it to rise and fall with each passing month. One of the biggest factors that impact your credit score is your payment history. Credit bureaus want to know if you're paying your debts on time. If you're not, this chips away at your credit score, showing lenders that you're not able to make regular, on-time payments on your debts, which makes you a risky borrower. You can improve this by keeping up with payments and being sure to pay your debts on time.
Another factor that can take a toll on your credit score is revolving credit utilization. This is the amount of credit that you're using consistently. It's recommended to keep revolving utilization below 30%. Your credit history is also taken into consideration, which is how long you've had established credit. The longer this history, the more confident credit bureaus are when it comes to trusting you with money.
You want to be sure to get all of this in check before you apply for an auto loan, or at least as much as you can. If you work to stay on top of your monthly payments, whether it's a utility bill or a loan, rent payment, or something else, you'll improve your chances of elevating your credit score. This will then allow you to qualify for better loan terms when you're ready to shop for a car.
What You Can Expect When Applying for Auto Financing
The silver lining in all of this is the fact that drivers with poor credit are able to qualify for bad credit auto loans so that they're able to buy a safe and dependable car. It's important to get prepared before you visit the dealership, which only takes a few minutes. Know your credit score so that there are no surprises and so you can be more aware of your budget, and gather documentation to help the process go by smoothly. Some of the main pieces of information you're going to need include:
Identification
Proof of employment
Income
Debt-to-income ratio
Frequently, bad credit auto loans are offered to those with credit scores below 600, and their payment terms may differ slightly from traditional loans. Depending on your credit situation, you may be required to make bi-weekly payments, or your interest rate may be slightly higher. You can improve your chances of getting better bad credit loan terms if you make a down payment or trade-in your current car.
When running your credit, this often results in a hard inquiry, which can drop your score by a couple of points, so be prepared. This shouldn't impact it too much, though, which means this is nothing to worry about for most drivers. That's why it's advised to improve your score as much as you can, save some money for a down payment, and consider trading in a car if you want to improve your chances of lowering your monthly payments or qualifying for a better car.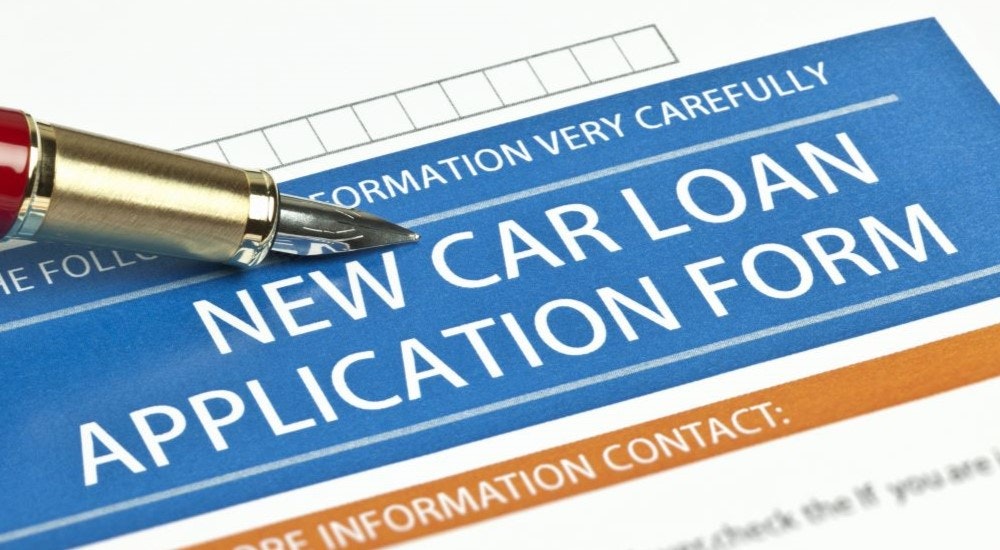 What Happens When You Pay Off an Auto Loan?
One of the biggest advantages of bad credit auto loans is the opportunity to raise your credit score while you enjoy a quality car. You see, many customers who are concerned about their credit believe that they won't get approved for a loan, but subprime loans are out there to give these drivers a second chance, setting them up for financial success in the future. Once you pay off your auto loan, not only is the car officially yours, but you also boost your score by showing credit bureaus that you are able to make regular, on-time payments on a loan.
This, in turn, lowers your revolving credit utilization and continues to propel you forward so that you're able to be approved for better loan terms the next time you need to buy a car. You'll also improve your chances of getting approved for better credit cards, higher limits, lower interest rates, and more. Anything is possible when your credit score isn't holding you back, and it all starts with a dealership that's willing to give you a chance.
What Happens When You Miss Payments on an Auto Loan?
This is something that you never want to do, especially if you're worried about your credit. Failing to make regular on-time payments doesn't just impact your score, causing it to plummet, but it also puts you at risk of having your vehicle repossessed. This is one of the worst scenarios you can be in because this has the potential to impact you for years to come. What's worse is that if you had appointed a cosigner, their finances and credit score will also be negatively impacted, especially if they're unable to take over payments for you. The last thing you want to do is put someone else at financial risk, so it's important to avoid this at all costs.
Of course, this level of stress can be alleviated by choosing loan terms that work with your budget. You also want to be sure to choose a vehicle that fits into your budget as well, even if it doesn't have all the features you want or it's not as new as you expected. This will set you up for success in the long run, reducing the risk of not being able to make payments and damaging your credit even more.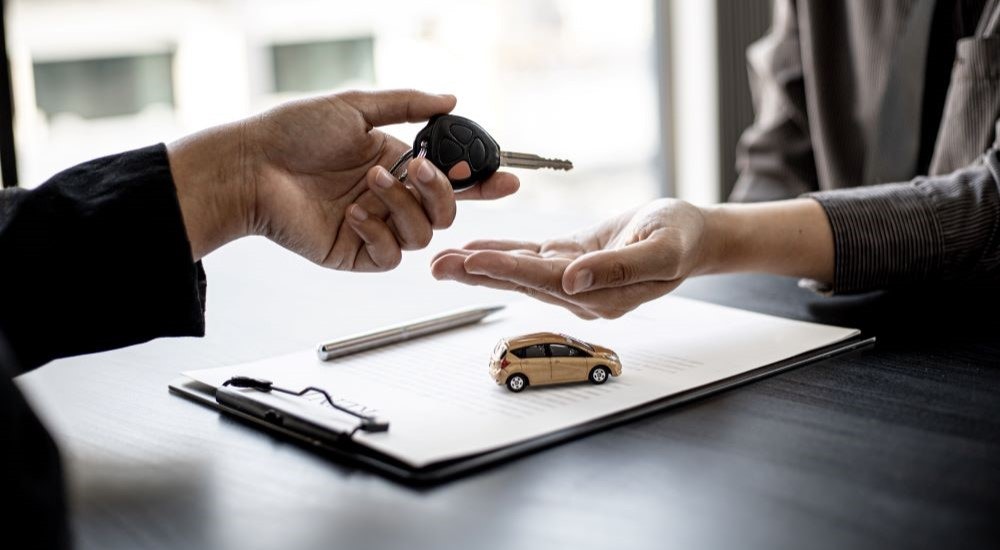 Use an Auto Loan to Build Your Credit
A bad credit auto loan is a fantastic solution for those who are struggling with their credit. Now that you know how the entire process works, it's easy to see how a car loan affects your credit score. If you work hard on your credit, pay down debts, and choose a car that's within your budget, you'll be able to raise your credit score and get it back to a respectable level so that you're able to take advantage of better loan terms moving forward. Auto loans have the potential to affect credit in a majorly positive way, especially when you are diligent about making your payments. So, stop by Faith's Automotive today and see how our team can help you get a jumpstart on improving your credit score and driving a car that you can depend on.
Back to Parent Page