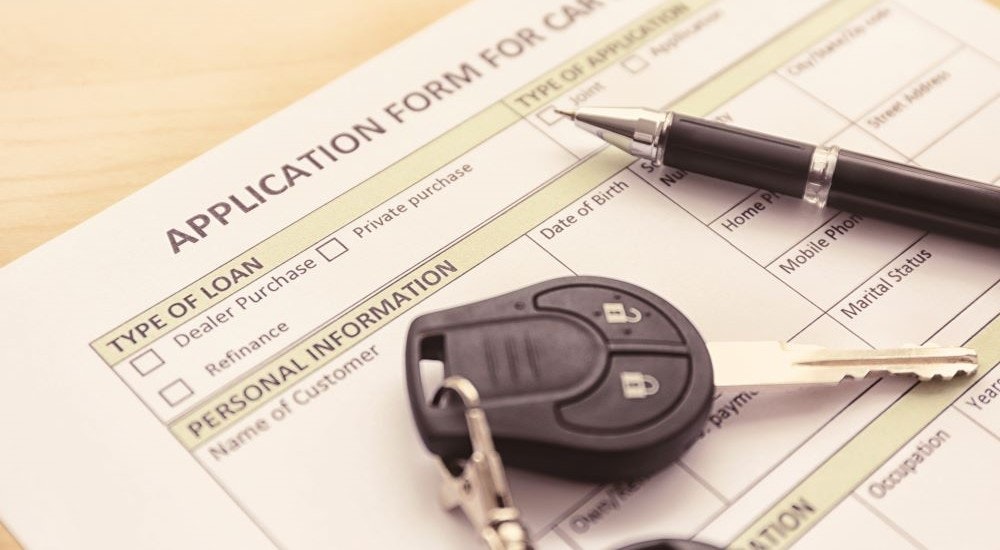 Concerned About Bad Credit Getting in the Way of Owning a Reliable Vehicle? Let Us Help
No matter how careful you are, things happen in life that may cause your credit to be less than perfect. For Vermont drivers with finance issues who are looking for a dealership that offers bad credit car loans near Springfield, VT, let Faith's Automotive help you get behind the wheel of a reliable vehicle and give you the opportunity to improve your credit with a finance plan that fits your budget. Our dealerships strive to provide outstanding customer service, transparency, and an extensive inventory of new and used vehicles. If you need a new or used vehicle, stop by one of our dealerships to discuss your situation with our knowledgeable finance team. We believe everyone should be entitled to a trustworthy vehicle regardless of their financial situation.

We have vehicles for every budget and lifestyle, from fuel-efficient cars to help you commute to and from work or larger vehicles for growing families. We also provide an experienced service department to help keep your new or used vehicle in tip-top shape. Don't count yourself out of getting a vehicle you can rely on; we want to work with you and help you find one that best fits your current situation. With the support of our team, you can drive away with the vehicle you need and a way to improve your credit over time.


Things to Consider When Applying for a Car Loan

If you have poor credit and need a car loan, there are a few things to keep in mind that can assist you in making the best decision for your situation. First and foremost, it is essential to understand that financial institutions may be cautious about granting loans to those with poor credit due to the greater risk associated with the transaction. Nevertheless, some options are expressly geared toward those in the same position as you.

When looking for a car when you have less-than-perfect credit, one of the most important things to look for is a dealership that specializes in working with clients with credit history issues. These dealerships know the difficulties you can experience and are more likely to consider your application based on factors other than your credit score. Our dealerships have established connections with a variety of creditors who feel the same way; we want to help you not only complete repaying your loan but learn how to improve your credit.

Additionally, a car loan can also help you develop credit by allowing you to diversify the types of credit you use. Having a combination of revolving and installment credit might have a beneficial effect on your score. Adding a car loan to your credit record demonstrates that you can handle many types of credit responsibly. A car loan can be a stepping stone toward improving your credit and attaining your long-term financial goals if it is managed responsibly. With a trustworthy team by your side, like Faith's Automotive, you can get the car you need and build your credit simultaneously.

Now that you know you have options even if you have poor credit, you might wonder about the support you'll receive after the sale. After all – you need a reliable vehicle to get you wherever you need to go in Springfield and beyond, and dependability helps keep your maintenance costs in check. At Faith's Automotive, we offer a variety of new and used vehicles, as well as our own Certified Pre-Owned Program. When you shop with us, you gain peace of mind knowing that you continue getting support even after the sale. Our Faith's Certified vehicle inventory is easily found by looking for the yellow oval. So, what do you get with one of our certified vehicles?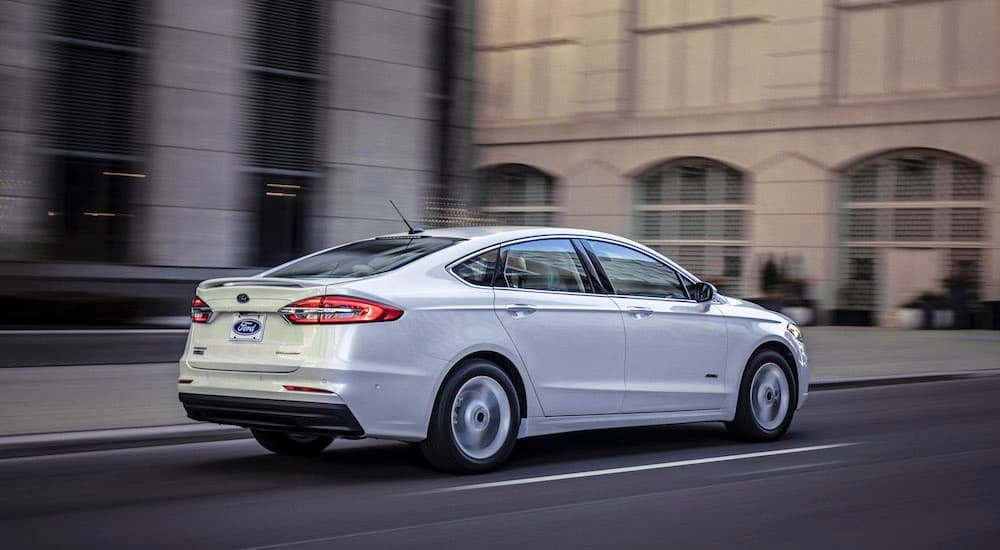 Our Vehicles Come With a Comprehensive Selection of Warranties

In addition to helping you establish a good credit history, investing in one of our Faith's Certified Pre-Owned vehicles allows you to take advantage of an abundance of warranties and benefits. This includes a 3-month/3,000-mile Limited Comprehensive Warranty, which covers any repair or replacement of components that fail under normal use due to a defect in materials or workmanship. If an issue arises with your vehicle, our experienced service team is ready to help you with a proper diagnosis and transparent communication.

It also includes a 10-year/100,000-mile Limited Powertrain Warranty that covers certain parts of the engine, transmission, and drivetrain. If the covered powertrain part breaks or stops working because of a flaw in the materials or the way it was made, it will usually cover the cost of fixing or replacing it. The warranty, however, might not pay for damage caused by a lack of maintenance or an accident. We hope you never need it, but we also include 24/7 Roadside Assistance if you do. This service gives you peace of mind while traveling around Springfield, whether commuting to work or running errands.


Affordable Models That Are Perfect for Those Looking to Improve Their Credit

Our dealerships offer a large selection of pre-owned cars, trucks, and SUVs. Additionally, our website makes it easy to not only pre-quality but to choose your preferred payment, price range, mile range, and more using our filters. If a history of reliability and innovation is what you're looking for, you may want to consider a few of our more budget-friendly vehicles that will allow you an affordable payment plan, all while improving your credit history.


The Ford Fusion

Although discontinued in 2020, this midsize sedan is widely available on the used market and provides an affordable option to those looking for an inexpensive pre-owned sedan that can help with their daily commute. The last in its Fusion lineage, the 2020 model provides an array of performance options, which includes the standard 2.5L four-cylinder engine that produces a notable 175 hp and 175 lb-ft of torque, as well as the turbocharged 2.0L EcoBoost with its 245 hp and 275 lb-ft of torque. It also proves to be a worthy work commuter , getting 21 MPG in the city and 31 MPG on the highway with its standard engine.

On top of its performance and efficiency, it's also packed with a plethora of innovative comfort, convenience, and safety features. Depending on the available trims, the cabin can be enhanced with leather-trimmed seating, as well as an available 8-inch infotainment touchscreen equipped with Ford's SYNC 3 system and Apple CarPlay and Android Auto connectivity. You can also tackle the road with confidence, as each model comes with the Ford Co-Pilot360 suite of safety and driver assistance technology that includes tools like Pre-Collision Assist with Automatic Emergency Braking and Intelligent Adaptive Cruise Control.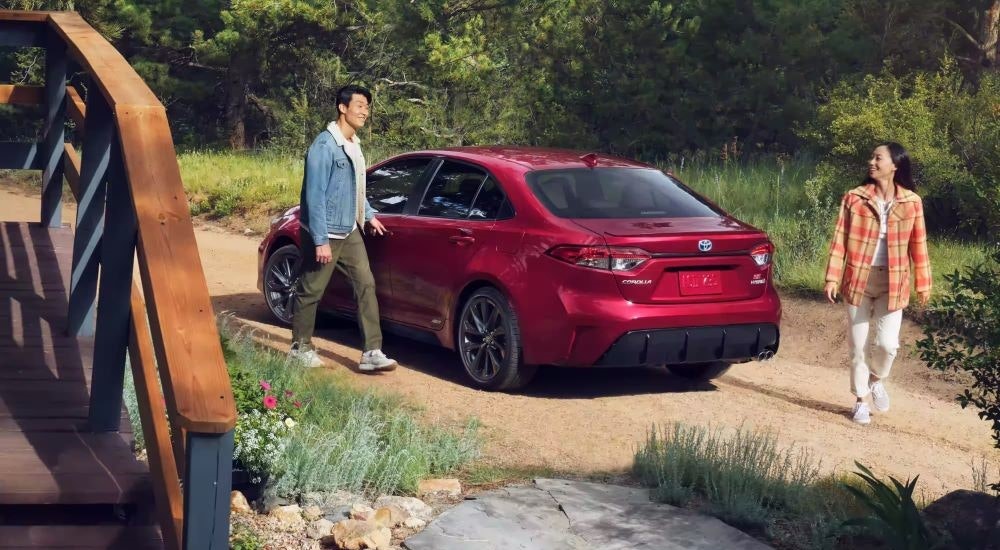 The Toyota Corolla

The Toyota Corolla has been a mainstay for Toyota for years. The Corolla offers outstanding fuel efficiency, a long list of standard safety features, and a tight suspension that hugs the road and provides a smooth ride. The 2023 Toyota Corolla has various trim options, including a hatchback or hybrid model. You also get generous passenger volume when choosing the Corolla, which makes it a great option if you have different people in and out of your vehicle. The Toyota Corolla SE gives you a combined estimated fuel efficiency of 35 MPG with its 2.0L four-cylinder DOHC engine. The front-wheel drive vehicle also offers electronic power steering and a push-button start. If you're looking for a classic car that will provide you with years of reliability, the Corolla might be the one for you.


Don't Let Credit Stop You From Getting the Car You Need

Whether you need assistance getting a car loan due to bad credit or your credit isn't as good as you'd like, talk with our team about how we can help you get the vehicle you need. Between our finance options, Faith's Certified program, and our extensive inventory of reliable vehicles, we're sure you will be satisfied with everything we offer customers with financial issues. If you're in the Springfield area and are concerned about how your credit history will impact getting a reliable vehicle, talk to our teams at Faith's Automotive's Ford and Toyota dealerships. They'll work with you to help you get behind the wheel of a great vehicle and start you down a path toward improving your financial situation.
Back to Parent Page