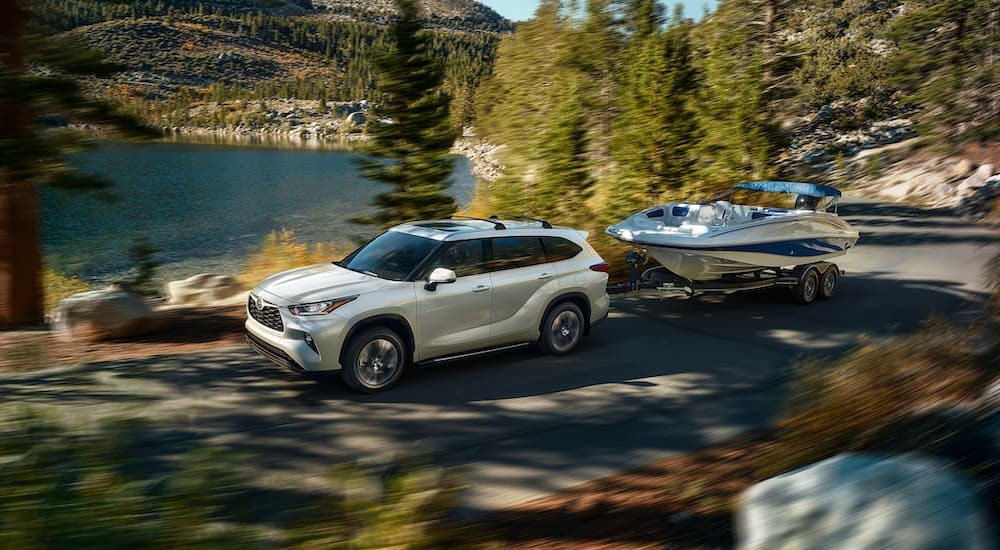 Five Notable Standard Safety Features on the Toyota Highlander
If you think about it, we always remember old vehicles for their lack of safety features compared to their modern counterparts. However, there's a stark difference between engineering intention and limitations determined by time. What we mean by this is manufacturers always wish for their vehicles to be the safest they can be; it's just not always feasible given the technology available at the time. Modern-day safety features benefit the consumer with life-saving measures in case of emergencies, but it's a win-win scenario as the manufacturer becomes synonymous with reliability. But even ten years ago, some of the features we have today were nothing more than a twinkle in the eye for automotive engineers. For example, we take features like a rear-view camera for granted nowadays, but if you had one on your vehicle ten to fifteen years ago, it was quite the advancement.
Manufacturers have to succeed in more than one facet of the automotive experience to be worth your time, and there's a chance you agree as you're the one who'll be spending the hard-earned money on a new vehicle. If you're shopping on a budget and looking for a reliable and affordable vehicle you can depend on that we can whole-heartedly recommend to you, we recommend visiting us here at Faith's Toyota and checking out a used Toyota Highlander for sale. Toyota's Highlander is one of the best SUVs on the market, and today we want to dive deeper into some safety features that we believe make a difference.
Pre-Collision System With Pedestrian Detection
This safety feature isn't only what we'd consider one of the most crucial inclusions of Highlander models, but it also comes with a bonus. Your Toyota Highlander will have to be equipped with Toyota Safety Sense which includes Highlanders starting with the 2017 models. The bonus implemented into the Pre-Collision System is Pedestrian Detection, but first, let's discuss what the Pre-Collision System can and can't do. So long as you're traveling at a lower speed – the Pre-Collision System won't do you any favors on the highway – your vehicle will instantly recognize your surroundings and notice if a collision will occur. Keep in mind your vehicle can't predict the future, but your vehicle does remain one step ahead at all times.
When it recognizes a collision is imminent, it pumps the brakes, and your vehicle comes to a stop in an attempt to at least lessen the severity of the impact, if not stop it from happening. The Pre-Collision System incorporates a warning to alert you that it's time to hit the brakes, but your Highlander will attempt to do so if you fail to. The bonus of Toyota's Pre-Collision System is the added Pedestrian Detection, which attempts to extend the usability of this feature to other risks on the road, like bicyclists or bypassing pedestrians crossing the road at a green light.

Full-Speed Range Dynamic Radar Cruise Control and Lane Tracing Assist
The next feature we believe makes a difference with Highlander models equipped with Toyota Safety Sense is the Full-Speed Range Dynamic Radar Cruise Control. By extension, we also want to take this moment to shine some light on Lane Tracing Assist. You'll get both features combined, and in real-world usage, Lane Tracing Assist can only be enabled if the Full-Speed Dynamic Radar Cruise Control is also activated.
How does this cruise control differ from the one you likely use in your vehicle now? With this dynamic system in place, your vehicle retains the traditional cruise control structure – maintaining a speed until you press the brakes – but it will then speed back up to the original speed you set, but it'll be mindful of vehicles in front of you, so you'll always remain within a safe distance between yourself and the other drivers. This makes cruise control a more useful tool that doesn't require as much driver input as it once did. As for the Lane Tracing Assist, the Full-Speed Range Dynamic Radar Cruise Control will detect if you're on an applicable road – like the freeway – and it'll provide subtle steering input to ensure you're not drifting out of your intended lane and keep you straight on the path.
Front and Rear Parking Assist With Automatic Braking
There are a couple of things that are guaranteed every time you drive: you'll need gas, and you'll need to park into a parking space or driveway eventually. Parking is second nature to drivers – especially those who have been driving most of their lives – but that doesn't mean parking is always perfect and or easy, thanks to the unpredictability that is driving.
Toyota Highlander models with Toyota Safety Sense help you pull in and out of parking spaces by lending an extra set of eyes through integrated sensors that detect if your vehicle is about to collide with any stationary object behind or in front of it. The Toyota Highlander's implementation of Front and Rear Parking Assist has Automatic Braking that – like the Pre-Collision System – attempts to stop your vehicle if you're about to collide with an obstruction.
Blind Spot Monitor With Rear Cross-Traffic Alert
Another inevitability when driving on the freeway is being unaware of who may be traveling in your vehicle's blind spot. Vehicle manufacturers like Toyota and their Safety Sense suite have custom means of blind-spot detection. Using the same sensors we mentioned earlier with the Rear Parking Assist, your Highlander knows if someone is clogging your blind spot and warns you not to switch lanes. The Blind-Spot Monitor is an extra safety precaution as it's the best indicator you'll have, so if it's illuminated, it's best to take its word for it. The same sensors are then utilized with the Rear Cross-Traffic Alert, which you'll immediately be alerted if it isn't the right time to pull your vehicle out of its parking space, which makes the whole process simple and less anxiety-inducing.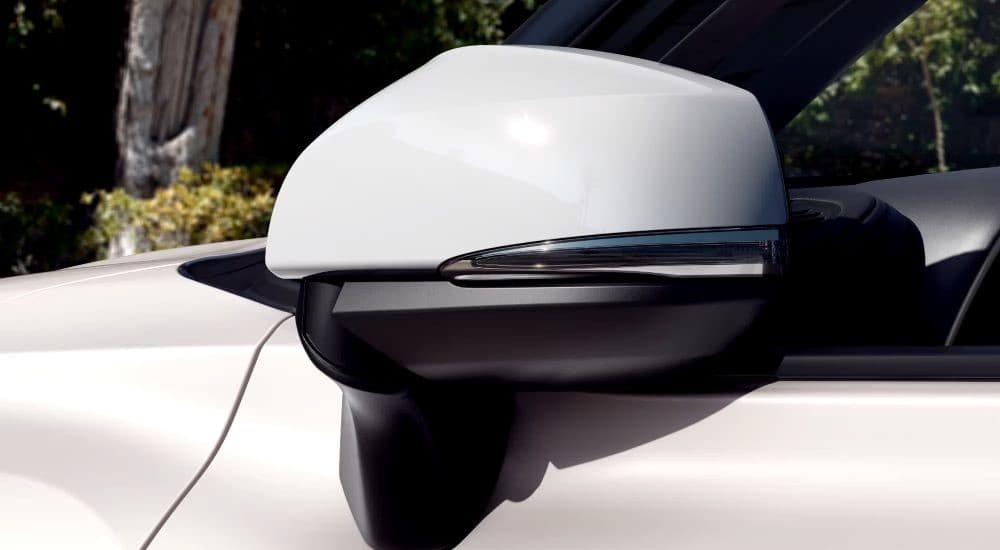 Lane Departure Warning With Steering Assist
You've driven on the highway before, and there's a strong chance you've accidentally crossed lanes. It's not the end of the world if you do this once, but if you do this at the wrong time, the consequences can be disastrous. It only takes one mess-up on the road to cause irreversible damage, and that's why accidents are exactly that; accidents. Even the most seasoned drivers are prone to mistakes.
Nowadays, manufacturers like Toyota have remedies for this, and Highlander models equipped with Toyota Safety Sense can give you warnings if you're about to slip into a parallel lane, thanks to the Lane Departure Warning. Highlander models with Lane Departure Warning also include Steering Assist, which helps you bring your vehicle back to the center of your lane by providing subtle steering – much like the Lane Tracing Assist we discussed earlier.
A Safe Value
We at Faith's Automotive believe you should purchase the Highlander because it's one of the safest SUVs you can buy, and when buying used, can add tremendous value to your travels. The Highlander rightfully wields the Toyota badging, and we see a perfect representation of how Toyota can bring advanced safety features to more drivers at a host of price ranges. Visit Faith's Toyota today to experience all the innovative features the Highlander has to offer, whether it's from the brand-new lineup or our impressive pre-owned inventory.
Back to Parent Page