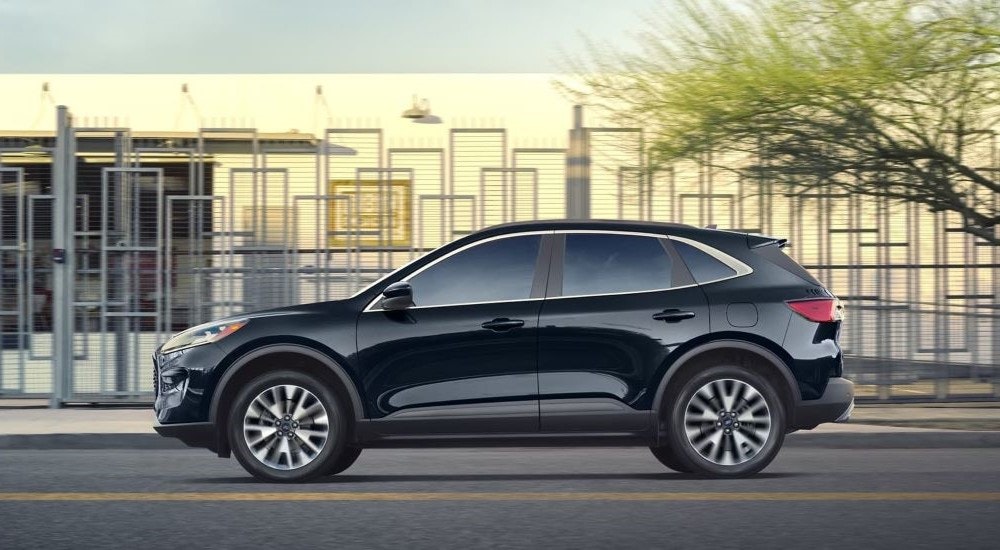 Five of Our Favorite Used Ford Models for Brattleboro Drivers
The wonderful thing about the auto industry is that there are so many options available that there is sure to be a perfect vehicle for every driver. Even simply looking at the Ford lineup, we find enough variety to offer fantastic options no matter what you are searching for—though finding the right one to meet your needs can be tricky. If you have been looking for a used Ford dealer near Brattleboro, VT, then the amazing team of people at Faith's Ford is ready to meet you and help you find the right vehicle with everything you have been hunting for.

Although they are happy to answer all of your questions and assist you in your vehicle search, they can also help you get started right now by considering some great used Ford models to focus on. The right vehicle for you depends on what you need from a ride, so remember that only you can figure out exactly which one has what you require. That being said, let's review some notable options and the features they can offer you. This can make it much easier to consider what's available and choose the right one to meet your needs.


The Ford Escape

If you are looking for something small to get around town, then a pre-owned Ford Escape is a fantastic choice. The Escape is a compact crossover model first released for the 2001 model year, which has proven itself a favorite of many drivers for more than 20 years. This is good for several reasons: not only does it indicate just how impressive this compact ride is, but it also means you can find many of them out there when looking for a used model.

We love a good used Ford Escape for drivers looking for something perfect for getting around the Brattleboro and West Brattleboro area. Its small size makes it easy to maneuver just about anywhere, plus it can keep your gas costs low thanks to its efficient design. We suggest looking for a model with four-wheel drive (4×4), which is available but not standard, to help you stay in control even when driving in rough winter weather.


The Ford Explorer

While the Escape is a great choice for many drivers, it can be too small for someone with a growing family, which is where the Ford Explorer comes in. First introduced for the 1991 model year, the Explorer is a midsize SUV with a spacious interior that is perfect for adults and kids to pile into before you hit the road. We love this pick for anyone looking for a family vehicle, whether you need something for daily driving, long road trips, or everything in between.

The Explorer has been around for more than 30 years, which means you can find many different options when shopping with our friends at Faith's Ford. We suggest focusing on models from 2011 and later, which is when the fifth generation of the Explorer kicked off. This fifth-generation model received a facelift for the 2016 model year, followed by another update and refresh for the 2018 model year—keep those in mind when looking at used models. With so many fantastic features and options to choose from, an Explorer is a perfect choice if you need lots of room inside and a vehicle that you can count on.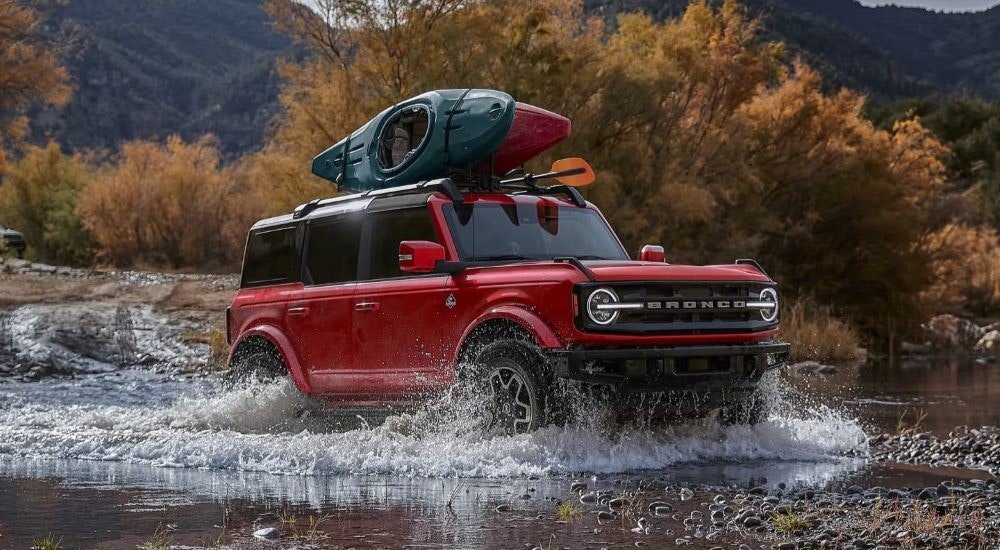 The Ford Bronco

Although they can be difficult to find since they just returned a couple of years ago, a used Ford Bronco is an amazing choice if you want something to take off-road. With so many amazing places around the Brattleboro area for hiking and camping—from Fort Dummer State Park in your backyard to Green Mountain National Forest west of us—the Bronco is the perfect answer for anyone looking for an SUV to take off-road.
These have been incredibly popular since they returned to the market, with standard features that include an impressive off-road suspension and numerous terrain management drive modes to help you go anywhere you can imagine. You have both the Bronco and the smaller Bronco Sport models to choose from, and the friendly people at Faith's Ford will work tirelessly to help you find a used one.


The Ford F-150

One of the best vehicles to have here in eastern Vermont is a hard-working, full-size truck that you know you can count on for a long time. For more than 40 years, the F-150 has been the best selling truck in America, and its incredible power and capability make it easy to see why.
No matter what you need your pickup to be able to handle, there's a used F-150 ready to face the challenge. From hauling building materials and tools to a job site to heading out for a weekend of camping or taking your boat to the river and everything in between, a used Ford truck can handle it all. Since these have been so popular for so long, you have many options available when looking at used models, making it easy to find what you need.


The Ford Ranger

If you are looking for something a bit smaller but still want a great truck you know you can count on for many years; then a used Ford Ranger is a great way to go. This midsize truck has been quite popular ever since it hit the road, which means there are plenty of them out there when shopping for a used model. Although a version of the Ranger was available back in the 1980s and into the 2000s, the modern Ranger just launched for the 2019 model year and has been a huge hit ever since.

When looking for any used truck, it is important to consider the different engines that are available and the kind of performance it allows the pickup to deliver. You can find Ranger models with plenty of power and 4×4 engineering that makes them perfect for heading to your favorite campsite, as well as models designed for getting around town and tailgating on the weekend. Whether you need to load up with bags of soil for a weekend of gardening or you simply prefer a truck for the freedom to go just about anywhere, a used Ford Ranger is a great choice.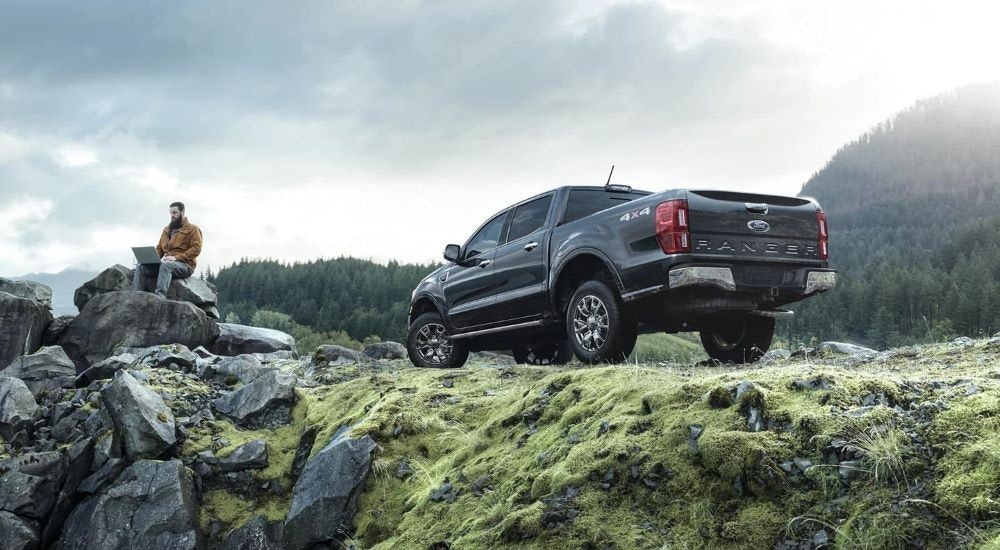 Which Used Ford Is Right for You?

As you can see, you have many great options available when looking at different used Ford vehicles for sale, and they can help support a wide range of needs and lifestyles. Even so, there is still not just one right answer for every situation. Some people who love camping will prefer the style of a Ford Bronco, while others like having the capability of a truck and will choose an F-150 or Ford Ranger with 4×4 and other great trail-ready features.

We've only looked at the tip of the iceberg when it comes to the kinds of amazing used Fords that you can choose from, which is why it is so helpful to have someone who can help you look at the different options available and choose the one that's perfect for you. No matter what you're looking for, give our friends at Faith's Ford a call or go visit them today to learn more and they will help you find the right used Ford with everything you need.
Back to Parent Page