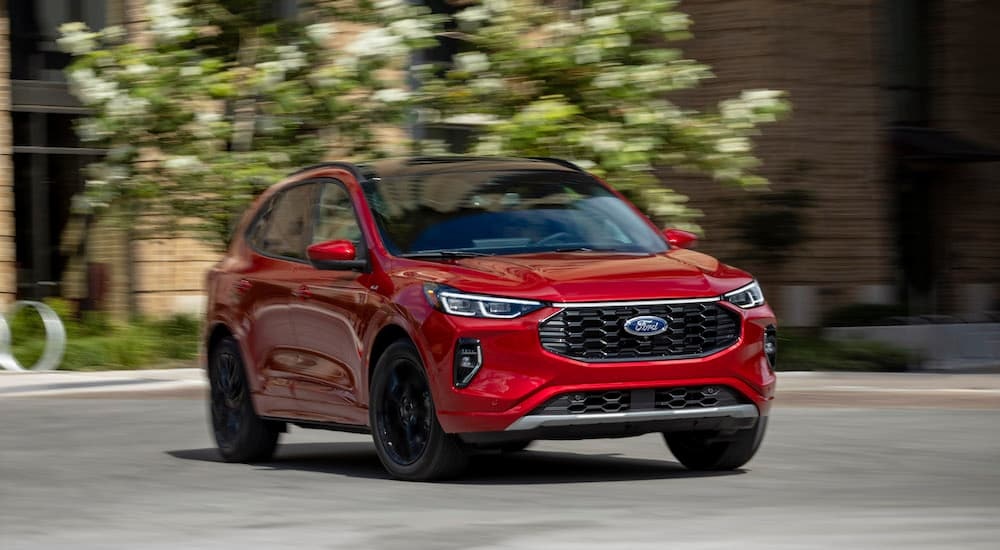 It's All About Perspective: Short-Term Car Rental Benefits With Ford and Toyota
Why would you need a short-term car rental? Sometimes, the Check Engine light glaring back at you from the driver information center is a bigger, more complex problem that takes weeks to repair. Other times, your vehicle responded as it should in a collision, absorbing all the damage and keeping you safe inside. Either way, you're without a car and still need reliable transportation to get to work, run errands, and navigate your busy life.
We understand your vehicle is your lifeline and that your world seemingly freezes in place without it. Fortunately, it doesn't have to if you have a team like ours on your side. Faith's Automotive is always ready to lend a helping hand. That help starts now as we dive into the benefits of a short-term car rental and the appeal of renting a Toyota or Ford, two of the most reliable automotive brands in the industry.
The Benefits of Short-Term Car Rentals
There are many reasons why someone might need a short-term car rental. Maybe you have a meeting across town, and your vehicle is in for repair, making a short-term car rental your only option to navigate your workweek. Perhaps you're moving and need a truck to haul boxes and items to your new apartment, condo, or house. In any situation, a short-term car rental offers numerous benefits many people don't often consider.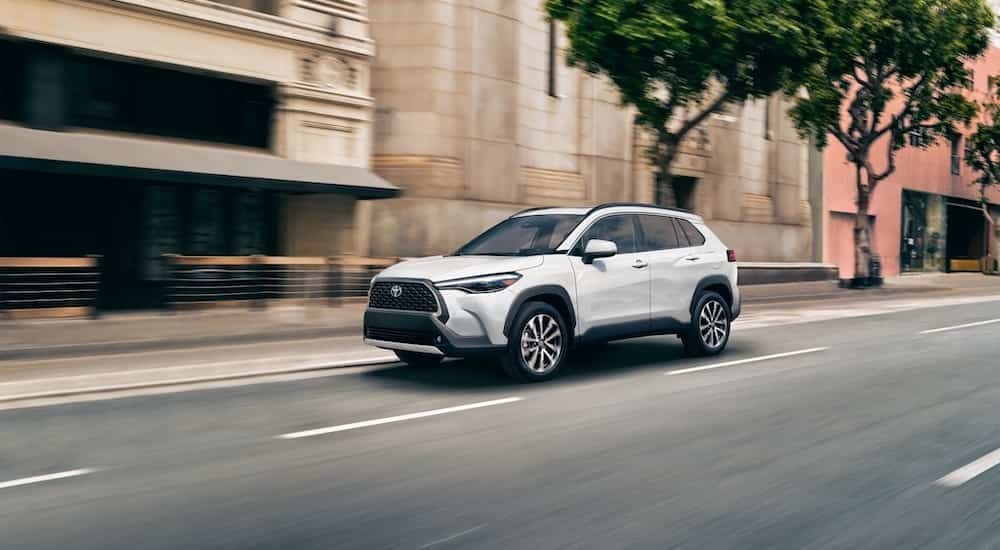 Flexible, Convenient, and Cost-Effective
Short-term rentals don't require a long-term commitment, making them ideal for various situations. You can get a short-term car rental for nearly everything, whether you're moving and need a truck for the day, going on vacation with the family for a week, or celebrating a special occasion and want a unique vehicle for the evening. Whatever the need, the shortened time frame also makes these rentals cost-effective in several critical ways. How so?
With a short-term rental, you're not adding wear and tear to your current vehicle. You don't lose money via depreciation as you log miles on the odometer. You're also not responsible for routine maintenance and repairs, which minimizes your expenses and keeps more money in your wallet.
Test Drive Your Dream Vehicle
Another perk to a short-term rental is having the opportunity to drive a car you've been dreaming about or eyeing. With most rental companies offering a vast selection of choices, from efficient sedans to family-friendly SUVs and luxury models, you have a greater chance of getting to hand-select your rental. This gives you a chance to see how your dream vehicle handles and fits into your life, whether getting behind the wheel of a family-friendly adventurer like the Toyota 4Runner or testing the capability of a best-selling truck like the Ford F-150.
Why Rent a Toyota or Ford?
Now that we've covered the benefits of short-term car rentals, there's the question of why you should rent a Toyota or Ford. As the region's leading Toyota and Ford dealers with our Faith's Toyota and Faith's Ford locations, we admit we're biased. Ford and Toyota are two of the leading automakers in the world, which is why we encourage our customers to always look for these brands when shopping for a new or used car or looking for the best short-term car rental that will give them the most bang for their buck.
#1. Reliability
Reliability is a huge consideration in the automotive industry, especially when buying a vehicle. Customers want to know their investment is worthwhile and that they won't have to turn around and spend thousands of dollars in repairs over the years because the model isn't reputable or built to last. Fortunately, that isn't a question with Toyota or Ford, two renowned brands for building long-lasting, reliable vehicles that are meant to go the distance.
With a short-term rental, this reliability is just as critical. Your primary means of transportation is gone, but that doesn't mean you can't have confidence behind the wheel. Instead, renting a Toyota or Ford instills that confidence because you know these two automotive pioneers have a long history of building vehicles that last.
#2. Plenty of Options
Toyota and Ford have two of the most diverse lineups in the industry, catering to every driving, style, budget, and performance need. This variety is at your fingertips and even more advantageous when you need a short-term car rental. For example, maybe you're ready to upgrade your sedan to an efficient SUV, and after driving a rented Ford Escape, you know it's the perfect choice. Or, maybe you rented a Toyota Sequoia to accommodate your family on vacation and instantly fell in love with its spacious cabin and many amenities.
From iconic trucks like the Tacoma, Tundra, Ranger, and F-150 to spacious SUVs like the Explorer, Expedition, Edge, and 4Runner, there's a vehicle for everyone in the Ford and Toyota lineups. Even better, a short-term car rental gives you a front-row seat to these options and many others. You can explore what makes every Toyota and Ford exceptional for longer than a brief test drive around the block.
#3. Well-Equipped and Capable
Many people assume every rental car is a bare-bones model with minimal features, technologies, and comforts. And while this may be true in some situations, it's not the norm when you opt for a Toyota or Ford. These automakers are celebrated for offering tangible value across their entire lineups, a selling point when buying or renting one of their best-selling models. But what does this value look like when renting a Toyota or Ford?
Whether you rent a Ford Mustang for a special weekend getaway with your partner or need the agility of a truck like the Tacoma, every Toyota and Ford is ready to deliver and exceed your expectations. Ford and Toyota guarantee as much by outfitting their models with industry-leading features and capabilities, from connectivity tools that ensure you never miss a phone call, text message, or new headline to safety and driver-assist tools that heighten your experience in the driver's seat. With trucks like the Tundra, Tacoma, F-150, and Ranger, you're also getting the brute strength of iconic road warriors that can handle every demand without breaking a sweat.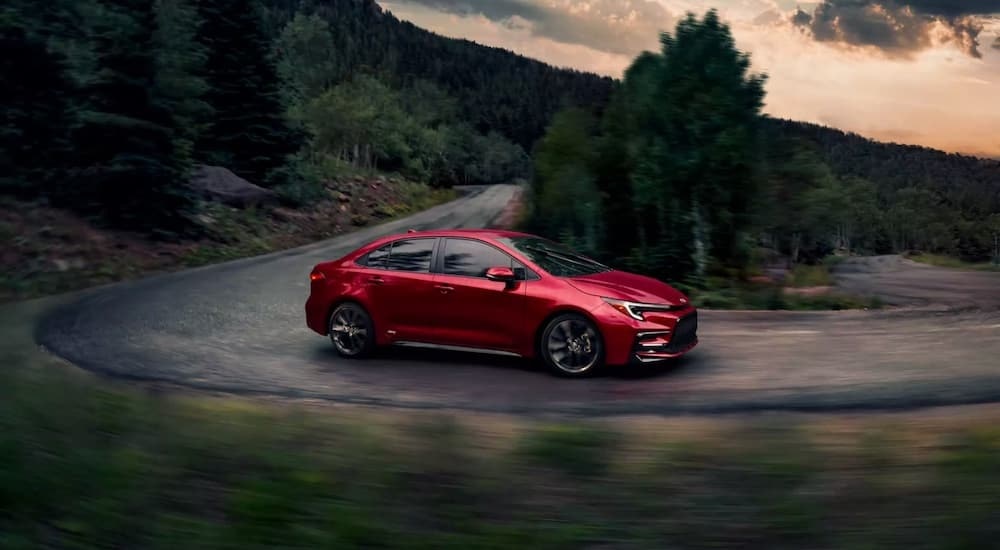 Choosing the Right Short-Term Car Rental
Whatever the reason you need a short-term car rental, we encourage you to think of it as a unique opportunity. Maybe your car is in the shop for collision repair, or you're planning a memorable anniversary date for your significant other. Either way, a short-term car rental gives you the opportunity for a unique experience in the driver's seat. It moves you away from the ordinary or what you know into something potentially extraordinary.
Getting the most out of your short-term car rental and tapping into that extraordinary opportunity starts with choosing the right rental to give you the highest return. You can't go wrong with a Toyota or Ford, from their reputation for reliability to their expansive lineups that offer something for everyone and the tangible value they provide with every model. These benefits add excitement to your short-term car rental, which gives you another incredible opportunity to test drive the Toyota or Ford of your dreams without the actual investment.
Back to Parent Page