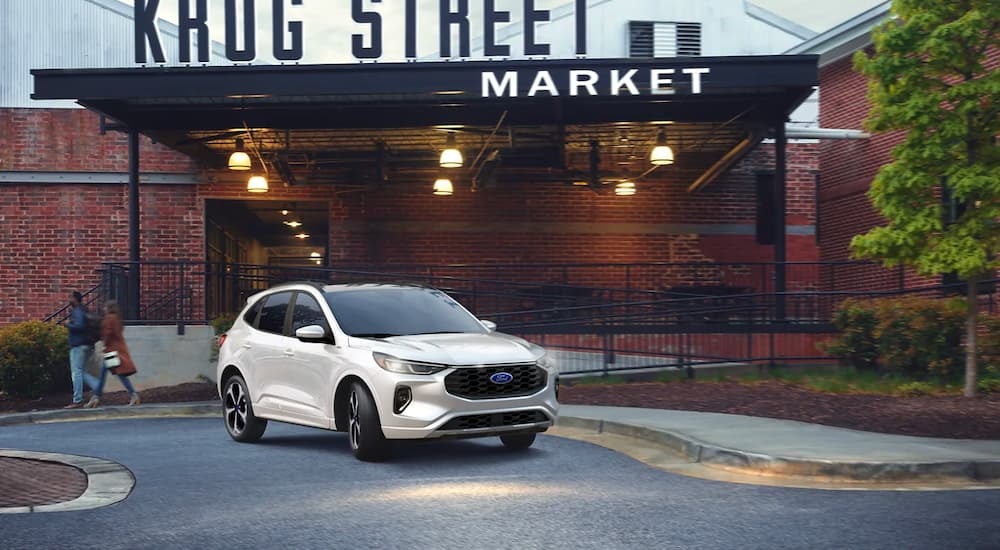 The 2023 Ford Lineup Has Drivers Pumped
Buying a new car this year? You may be perusing the options around town, wondering which automaker's inventory has what you're looking for in your ride. Ford has been creating quite a buzz in the industry lately due to the fact that the respected brand has unveiled a slew of vehicles for 2023 that amp up the excitement level of any journey. At Faith's Ford, a part of Faith's Automotive, we're the premier Ford dealer to trust, and when it comes to the highlights of the 2023 lineup, you're going to want to learn all about what this famous automaker has to offer. Whether you're seeking a robust workmate, avid adventurer, or everyday commuter, Ford has something that's bound to make your experience on the road exciting.


What's New With Ford Suvs for 2023?
SUVs dominate the roadways, which means automakers like Ford, seek to showcase a selection of these versatile vehicles that appeal to any type of driver. From compact travelers to large, family-sized transporters, there's something for everyone in the Ford SUV lineup. Check out what's new and improved for the 2023 model year:


The Ford Escape
The biggest news belongs to the compact Escape, which showcases refreshed styling inside and out. A new wider grille greets you, as well as a revamped hood, front bumper, and exquisite wheel designs, giving this small-size traveler some majorly modern style. You'll also notice that the trim lineup has been tweaked, now featuring the Base, Active, ST-Line trims, and the Platinum trim, allowing drivers with any budget to find an Escape model to suit their needs. The Escape also showcases enhancements with its technology, upgrading to the newest SYNC 4 infotainment system, allowing you to take advantage of over-the-air updates. You'll also find more ingenious tech solutions to amplify the connectivity and convenience features found throughout.

Along with this new system comes a larger available 13.2-inch touchscreen, which offers access to wireless smartphone capabilities, in-dash navigation, and more helpful tech on the road. Inside, its style is sophisticated and modern, especially when you opt for the top-of-the-line Platinum trim, which features faux-leather seating elements, a heated steering wheel, and more premium appointments waiting to wow you. The Escape received the refresh it needed to help it appeal to more drivers who prioritize absolute comfort and enjoyment on the road, all wrapped up into one compact and engaging package.


The Ford Bronco and Bronco Sport
The Bronco and smaller Bronco Sport models receive some exciting upgrades for 2023 with the unveiling of the Bronco Heritage Edition. Featuring vintage vibes throughout, the Heritage Edition includes 1960s-era styling, a white grille and roof, and a vintage wheel design, paying homage to the Bronco's rich history. If you're looking for even more vintage style, the Heritage Limited Edition will deliver, with metal fender badging, leather-trimmed plaid seating materials, and unique badging throughout its cabin. The Bronco Sport gets some off-road energy for 2023 with the addition of the Black Diamond Off-Road Package, which features 17-inch gray wheels, the Terrain Management System, and unique graphics throughout its exterior.


The Ford Mach-E
This electrified showstopper just keeps getting better. New for 2023, you'll find that its range has increased, with Platinum models able to travel up to 290 miles on a single charge. You'll also find new special packages added into the mix, including the Mustang Nite Pony package, which features dark black elements to add an air of mystique to this fanciful traveler. Interior touches can also be enjoyed, including a panoramic glass roof available in some of its trims. More standard tech, including BlueCruise's hands-free driving capabilities, are now available in its base trim. Vibrant new paint colors can also be expected, providing this sleek SUV with even more dashing good looks to captivate its audience.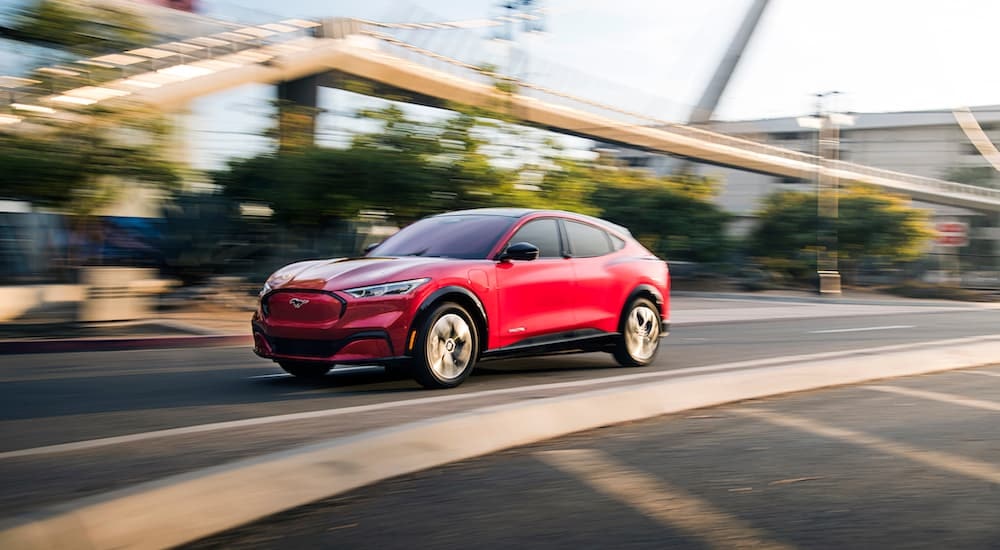 What's New With Ford Trucks for 2023?
There's no competing with a Ford truck, especially when it comes to toughness, durability, and capability. With its F-150 model being the best-selling truck for the past 46 years, plus other outstanding trucks in varying sizes and strengths, you can't go wrong when you have a Ford truck paving the way to your destination. Here's how the 2023 Ford truck lineup is shaking things up in the industry:


The Ford Super Duty
A new generation of Super Duty trucks greets us for 2023, which means you're looking at an all-new design, more engaging powertrains, an outstanding array of tech features, and so much more. Built to handle the challenges of the job site and daily life, Ford Super Duty trucks can tow more, haul more, and perform better in some of the most daunting environments imaginable. The ultimate workmates, the Super Duty lineup has been a top choice for hard workers for decades, and they just keep getting better with time. A new Power Stroke V8 diesel joins the engine lineup, and its 7.3L V8 receives an upgraded air intake to make for an even better performance than before.

Its style is perhaps what you'll notice the most, with can't-miss C-clamp lighting elements to really capture your attention on the streets. Inside, its revitalized dashboard and infotainment touchscreen take centerstage, while comfortable appointments and plenty of space for your crew can be expected throughout. Standard four-wheel drive capabilities are added to more of its trims, helping these hulking trucks get a bit rowdy on unruly terrain.


The Ford Maverick
The compact Maverick gets to spread its wings this year as the off-road-oriented Tremor package joins its arsenal. In addition to a ruggedly durable build, plenty of features are tuned for off-roading delight, including an off-road-ready suspension system, a one-inch suspension lift, a twin-clutch rear differential, and more thrilling elements to propel this Ford favorite ahead of the pack on the trails. Effortlessly controlled, no matter where it's traveling, thanks to Trail Control, the Maverick can tackle any terrain that beckons it without hesitation.


The Ford F-150
Finally, everyone's favorite pickup: the famous F-150. You'll find that this crowd-pleaser has some news this year, with the Rattler trim joining the lineup. This bold model is ready to rile the industry up a bit, with rugged design elements and can't-miss performance features that allow it to take the spotlight away from its rivals. From 18-inch wheels and a dual-exhaust system to a locking rear differential, fine-tuned suspension system built for off-roading, and exclusive Rattler badging throughout, you'll be mesmerized from the moment you cast your eyes its way. Perhaps what's most appealing is its affordable price tag, which brings legendary off-road capabilities into the hands of drivers on a budget without having to spring for the pricier Raptor.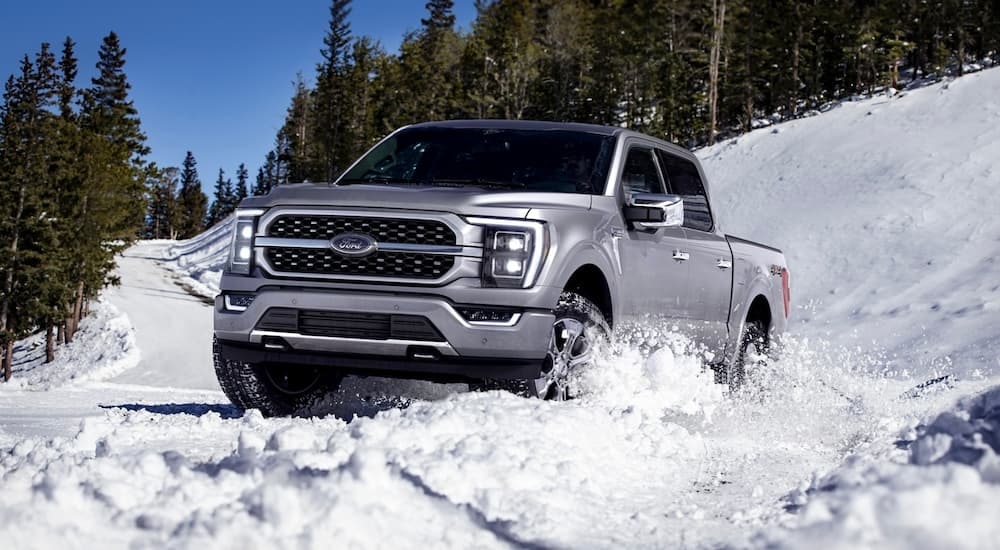 The 2023 Lineup and Beyond
Don't worry; Ford isn't done impressing you just yet. You'll find that there are a few tricks up its sleeves, some of which will be making their way onto dealership lots later this year. The 2024 Mustang is among these highly anticipated models, showcasing an all-new generation with jaw-dropping power and eye-catching design elements to make this performance car stand out from the crowd even more than it already does. Whether it's a tough truck that has captured your attention, an efficient EV, or a reliable SUV, there's something in Ford's lineup that will undoubtedly impress you.

Here at Faith's Ford, a part of Faith's Automotive, we keep our lot stocked with high-quality Ford models, including the lineup we mentioned above. Stop by and explore everything we have to offer to impact your travels in ways you never imagined. Remember, there's a reason why Ford is so highly respected in the industry, and with its latest lineup, it just proves that this automaker is dedicated to providing an unparalleled experience behind the wheel.


Back to Parent Page