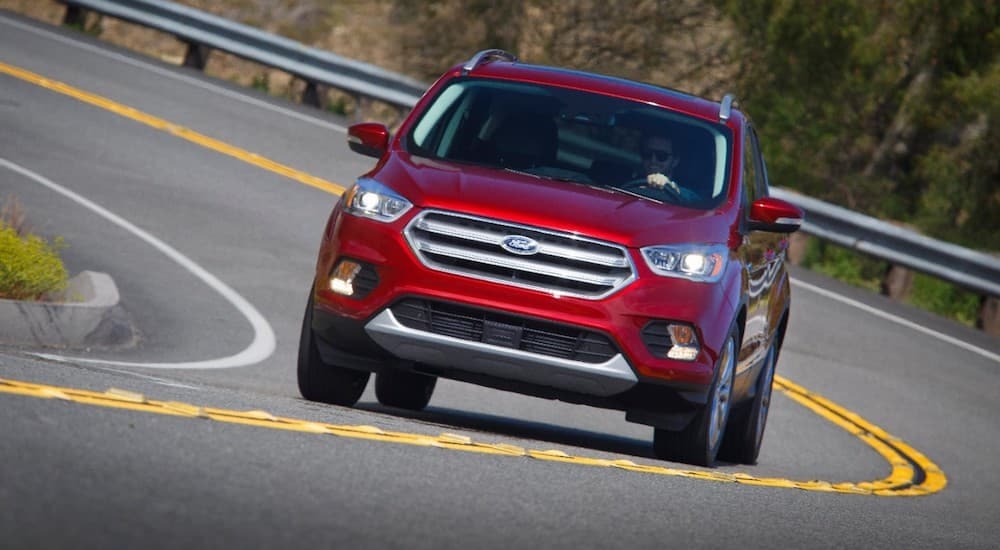 What Do You Know About Bad Credit Car Loans?
There are times in nearly everyone's lives when financial issues prevent them from making necessary purchases. You might have to cut your budget and look for sales when grocery shopping or you might have to supplement your unemployment with credit cards. Credit cards can be helpful, but if payments are small or can't be made regularly, you might find yourself in debt with bad credit. This might have caused you to look for bad credit car loans near Newport, NH, before, with disappointing results. However, there are ways you can get a vehicle, even with bad credit. At Faith's Automotive, we work with everyone to find a vehicle in their price range, whether the customer has bad credit, good credit, or somewhere in between.
It's challenging to get back on your feet without a car; after all, most people commute to work or need to get to appointments, meetings, or school. Having a car is essential for the majority of Americans, and in Newport, you can't always walk, especially in the wintertime. You need a safe, reliable vehicle to take you over roads covered in snow and ice. Whether you're looking to add a second car to the family or replace your old one, Faith's Automotive is happy to help you find a vehicle in your price range, whatever your credit looks like.
What Does Bad Credit Mean?
Bad credit happens most often during trying circumstances; hospital bills, credit card debt, a sudden job loss, and other situations that occur at pivotal moments in your life are often the culprits that put your credit in a nosedive. If you cannot pay bills on time or you owe a lot of money, you can end up with a bad credit score. If you have a credit score of 600 or lower, most institutions will consider that bad credit, making it more difficult to secure a loan for a car and other large purchases, or even make it completely impossible until your credit score goes up.
Banks and other financial institutions like car dealerships are taking a bigger risk with a person with a bad credit score, because they may not get their money back. This is why they are often resistant to approving a loan for a person with bad credit. Sometimes, you can raise your credit score, but other times, there will be a period where all you're capable of doing is surviving, and that's when you look for a place that offers bad credit car loans. Having good or bad credit does not make you a good or bad person. Rather, a lack of financial education or any number of life circumstances have kept you from being able to make the best financial decisions for yourself. There's no need to feel ashamed—it happens to many, many people and can happen at any time. That's why Faith's Automotive wants to help.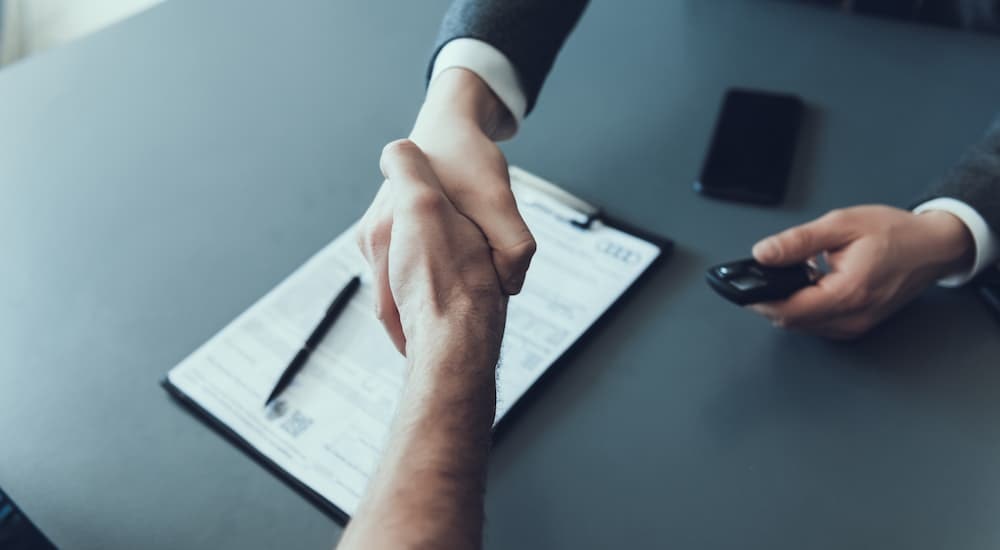 Can I Still Get a Car With Bad Credit?
Depending on your current circumstances and your credit score, you may be able to secure a bad credit car loan from a dealership. That being said, read the fine print carefully and ask questions until you understand the entire process from beginning to end. Know what you're signing and what happens if you can't hold up your end of the deal. People do like to help other people, but when a business comes into play, they cannot allow themselves to go under for a customer. They have bills to pay as well and must look out for their best interests.
That said, there are dealerships out there that work very well with people who have a bad credit score. You might have to talk to them and make them aware of your situation if your credit score has fluctuated because of debt, a stolen credit card, or loss of a job. They will not judge you. They just want to make sure that they are a good fit for you and that they do have something in stock that they can sell you without causing financial stress or a burden on you.
Where Can I Get a Loan for a Car With Bad Credit?
In the event that you do need a vehicle, some places do assist customers with getting a bad credit car loan—like Faith's Automotive. If you live in or near Newport, NH, you've probably heard of Faith's, but did you know that they want every customer to be able to drive a vehicle off the lot, no matter what their credit score is? You won't have to struggle to bring your credit score up right away, nor will you have to worry about whether or not you'll be considered for a loan. Faith's Automotive wants to help the friends and neighbors nearby because that's what being part of a community is about.
If you've wondered about finding a bad credit car loan, you can take a look at Faith's Automotive website to see what the requirements are, or you can visit in person to talk to someone about your situation and whether or not you might qualify for a bad credit car loan. Remember, no one is looking down on you; everyone at some point or another in their life hits a rough patch or even several. The only thing Faith's Automotive wants to do is reassure you that life can get better, and one of the first steps you can take is getting a car. This will allow you to go to work, run errands, pick up the kids, and do other necessary things that require the use of a car.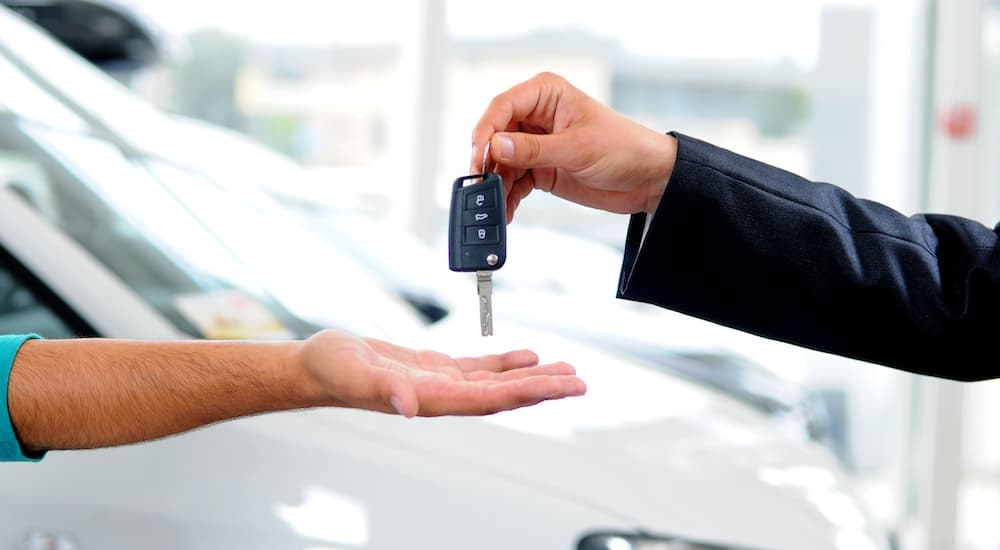 What Do I Need to Bring When Buying a Car?
When you visit Faith's Automotive to discuss the possibility of a bad credit car loan, you may want to bring a few pieces of paperwork to show what your financial situation looks like. Often, dealerships can request a credit score from a reputable source but may need additional information in order to see what loan amount you may qualify for. If you are co-signing with someone, they will need to come along and bring their own set of documents so that their information can be verified. You can call Faith's Automotive to schedule an appointment, or you can drop in and see if there is someone available to speak with you. Requesting a credit score doesn't take long, so you won't be waiting long.
You will also need to bring documentation regarding your name, current address, and telephone number, as well as any paperwork you might have from your job, especially your employer's name, where your job is located, and what your income looks like. You may also want to bring your social security card, driver's license, and any further information regarding your financial situation. This will ensure a smooth, straightforward process.
Get a Bad Credit Car Loan Today!
No matter what your financial circumstances are, you still deserve to be treated with dignity and respect. At Faith's Automotive, that's exactly the treatment you'll get. You can talk about your current situation and let Faith's know when things change. Faith's wants you to be able to have a car on hand for important things like holiday celebrations with the family. That's why Faith's has bad credit car loans: sometimes, a little help is required to get back on your feet, and in the meantime, there are things one must attend to, like errands, work, and the other necessities of life.
If you've got bad credit and need a vehicle, visit Faith's Automotive. There are plenty of cars available for all customers, those with good, bad, or mediocre credit. Your credit score does not have to be through the roof to secure a loan for a vehicle, nor do you need a stellar credit record. There will always be a hiccup or two in life, but that doesn't mean you can't ask for help. Drop by Faith's Automotive today and see how easy it is to talk to someone about bad credit car loans. That might just be the first step toward financial security for you and your family.
Back to Parent Page