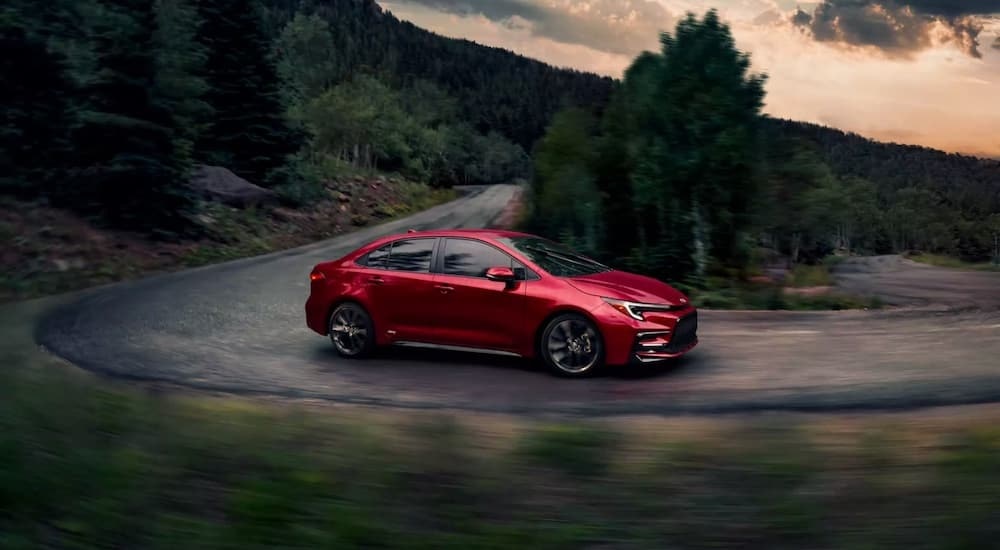 Why a Used Toyota Is a Great Investment
Some of the most popular vehicles on the used market are Toyota vehicles, especially their sedans. Why is that? Well, there is an entire ecosystem surrounding Toyota's used sedans, and there is a good reason for that. If you're interested in used vehicles and are considering scouting through Toyota's offerings from a used Toyota dealer like Faith's Toyota, it's important to think about the whole slate of Toyota's line-up beyond just the crossovers and SUVs.
But what's the appeal of Toyota's sedans, and what makes them different from other sedans on the market? Well, you've come to the right place, as this will give you a brief overview of Toyota's popular used sedans, why they're popular, and why they should matter to you as a prospective buyer of used vehicles. This way, as you begin to further hammer out the kind of used vehicle you're planning on buying, you can think about the Toyota sedans and why they might be a worthwhile choice for you to consider.
Toyota's Popular Used Sedans
Toyota has a number of different used sedans on the market, including some older models that are currently discontinued, such as the Toyota Avalon. However, when it comes to popular used models, one of the most popular overall sedans on the market – both new and used – is the Toyota Camry. But specifically in the used space, the Toyota Camry is Toyota's most popular used sedan in Toyota's line-up of vehicles.
Toyota also has the Corolla, which is not only one of the most popular sedans on the market when it comes to brand-new vehicles, but also when it comes to used vehicles as well. The Toyota Corolla continues to be highly popular as a used vehicle that offers some great value for its price. Next to the Camry, the Corolla is one of the most sought-after used sedans on the market and makes for an excellent option for those looking for a high-quality, used compact sedan. The Corolla is also available as a hatchback and as a hybrid, along with a performance iteration. So, there are many options when it comes to finding a used Corolla.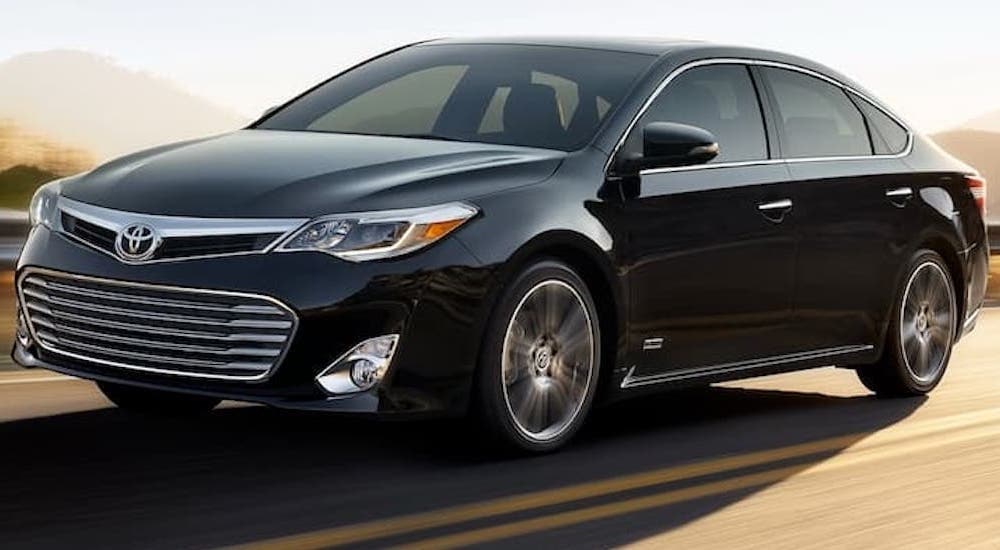 Another highly popular used Toyota sedan is actually the aforementioned Toyota Avalon, which has been a discontinued sedan since 2022. However, it's still popular on the used market as a midsize luxury sedan. It has made for a good selection among many sedan shoppers out there looking for a quality-made and good-looking sedan, both of the combustion and hybrid variety. The Toyota Avalon has been replaced with the Toyota Crown, another midsize hybrid sedan. However, the Crown isn't quite as popular on the used market as the Avalon, simply because it's a newer nameplate from Toyota and hasn't had time to saturate the market yet.
The Toyota Prius is yet another highly popular used Toyota sedan. However, the Prius is a hybrid that's also available in the Prius Prime. Both of these are also somewhat popular on the used market, but not quite as much as the Camry and Corolla, but we'll get into that later. The Prius is one of multiple alternative-fuel options from Toyota, another being the Toyota Mirai, which is a hydrogen fuel-cell sedan.
Now, Toyota also has an alternative line-up of their popular sedans known as GR iterations, which are performance-based vehicles representing the Gazoo Racing project. These versions of the sedans are all about high-performance road activity, utilizing upgrade parts, and enabling avid gearheads to make use of modifications to push the vehicles to their limits. These include the GR86, the GR Supra, and the GR Corolla. However, finding used versions of these vehicles isn't quite as easy as the more popular sedans, such as the Camry, Corolla, Avalon, and the Corolla Hatchback.
Why Toyota's Sedans Are So Popular
The Toyota Camry and Corolla aren't just two of the most popular sedans from Toyota in the used marketplace; they're actually two of the most popular overall sedans in the used marketplace. But why is that? The Toyota and Corolla are two of the most popular sedans because of a few key features, the topmost reason being the reliability offered by the Camry and Corolla. Reliability has always been one of the big reasons many people opt to buy brand-new Toyota vehicles, and it's also one of the reasons many people opt to buy a used Toyota as well.
The reliability factor isn't just for a fixed time when owning the vehicle, though. Many Toyota vehicles are known for lasting a long time as well. It's not uncommon for the average Toyota sedan, such as the Camry or the Corolla, to last up to or beyond 300,000 miles. That is a crazy amount of mileage available for something like the Camry, whether you opt for the base version or the hybrid. Obviously, the hybrid will require a little more pampering and care than the standard version, but the vehicles are known for lasting an extremely long time, and that's a large part of why Camry models are so popular.
In addition to being long-lasting, you can typically find a used Toyota sedan like the Camry, Corolla, or Avalon for very affordable prices. This is another big factor in why many people love to opt for Toyota sedans because they come with many great amenities as well. From the Toyota Safety Sense suite to the infotainment suite with smart device connectivity, such as Apple CarPlay and Android Auto, to the navigation powered by the Scout GPS app, there is a lot to love about Toyota sedans.
Toyota has also made their sedans very versatile, as you have trims and configurations designed for different purposes. If you're into a luxury sedan, trims like the Platinum for the Toyota Crown offer you luxury elements, same with the Avalon and the Mirai, where you have the Limited trims that offer upscale exterior and interior accouterments. The performance-oriented trims are great for those who want a used sedan that has great off-the-line performance and good top-end cruising speed, while the hybrid options make for perfect daily drivers with a lot of great gas mileage.
Toyota's sedans are known for giving drivers a lot of great range for their price point, with some of the best gas mileage in their segment. So if you want a great running vehicle that's long-lasting and also saves you a lot of money at the pump, Toyota vehicles are perfect options for those who want a vehicle that offers a lot of basic comfort and convenience amenities, all while also having great fuel economy. This means that if you're shopping on a budget and want a lot of great range out of the vehicle, Toyota's most popular sedans are basically the complete package.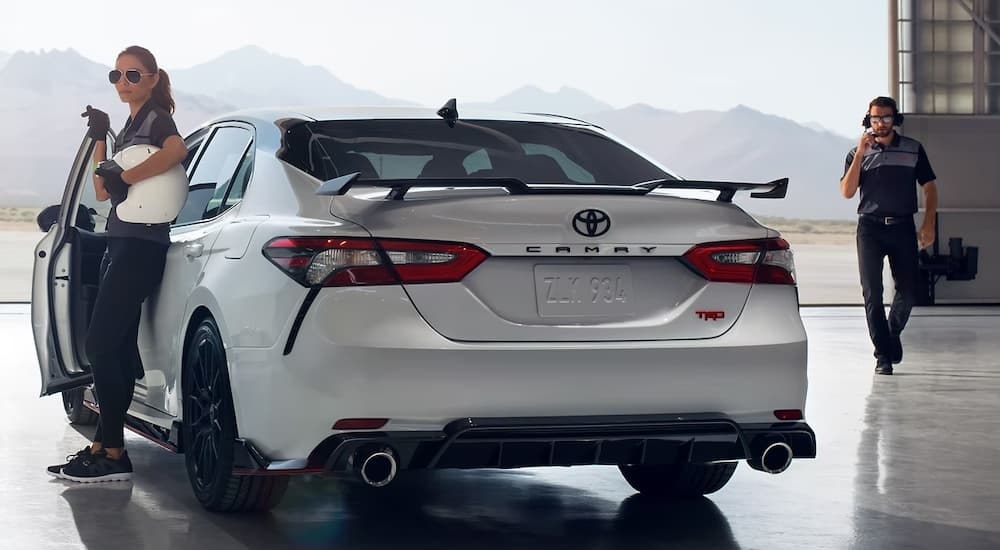 Maintaining a Toyota Sedan
Used Toyota sedans are notorious for being long-lasting and reliable, but a lot of this comes back to Toyota's sedans being designed to be conveniently maintained. So long as the vehicles are maintained with regularly scheduled service, you can keep a Toyota sedan running for many years and models. Toyota sedans are known for having great reliability ratings when it comes to annual repair and service costs and ranks as some of the best in the industry. This makes popular used Toyota sedans like the Camry and Corolla especially great buys for those looking for long-lasting vehicles with excellent annual service costs, great gas mileage, and a lot of standard features available from a used sedan.
Add Value and Reliability to Your Daily Drive With a Used Toyota Sedan
Wanting a great sedan that is long-lasting, easy to maintain, and fun to drive means that a used Toyota is an excellent way to go. If you were thinking about a sedan, buying one from a used Toyota dealer like Faith's Toyota is a perfect option for potential car shoppers. You can even browse through their available used Toyota sedans if you're interested or contact them to learn more about the benefits of driving a used Toyota sedan.
Back to Parent Page