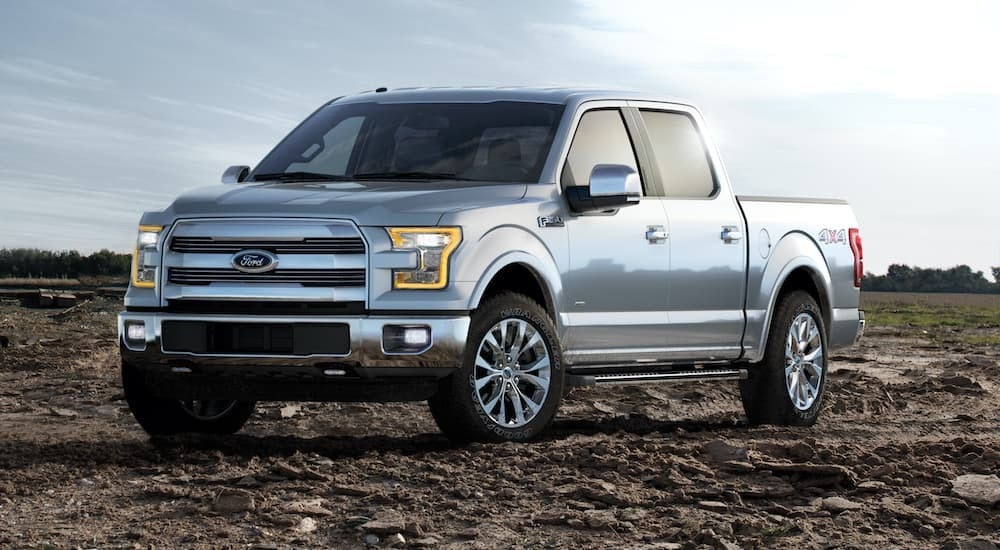 Nervous About Bad Credit? Let Faith's Automotive Help You Get a Great Used Truck
If you live in or near Greenfield and are looking for a car dealership that will help you get financing, regardless of your credit score, visit one of our dealerships. The friendly and knowledgeable finance teams at Faith's Ford and Faith's Toyota are experienced in working with buyers with all sorts of credit and would love to help you find a loan that works for you. Our teams regularly send bad credit shoppers home in a vehicle they love and with a finance package they didn't believe they could get, given their credit.
The experts at either of our dealerships can tell you that buyers regularly visit them and believe they won't be approved for financing due to their low credit and financial situation. While it's true that some dealerships might make it difficult or even impossible to get financing with bad credit, Faith's Automotive group has a different philosophy. We don't believe that imperfect credit means that you don't deserve to enjoy an excellent reliable vehicle and a fair payment plan. That's why many people look to our dealerships when searching for bad credit auto loans near Greenfield, MA. Our locations are within a 45-minute drive from Greenfield in Westminster and have two great dealerships; Faith's Ford and Faith's Toyota.
We know that the people of Greenfield need reliable vehicles to get around and that you don't deserve to have a shaky credit history stand in your way. Faith's Automotive gets that you need a great car to get to work, pick up kids from school, run errands, and more. When bad credit shoppers visit our dealerships, they are treated with respect and are found a payment plan that works with their budget, allowing them to rebuild their credit score.
How Faith's Automotive Helps Buyers With Bad Credit
The finance departments at our dealerships work hard to develop strong relationships with dozens of lenders they trust and who trust them in return. Our finance partners know that the experts at Faith's Ford and Faith's Toyota do their diligence to work with buyers to get them on a payment plan that they can stick with. Lenders have come to trust working with both of our dealerships, and in return, they can help those struggling with bad credit to get behind the wheel of a reliable vehicle.
Our finance experts will also go over multiple options with bad credit shoppers. From different loan lengths and rates to various down payment options to trade-in scenarios, our teams will show you a variety of finance packages so you can make an informed decision. The finance teams at Faith's Ford and Faith's Toyota also put patience first and are happy to explore loan options for multiple vehicles, ensuring you make the best choice for your financial situation.
Frequently, they'll recommend vehicles with lower MSRPs to bring down those monthly payments or suggest alternative vehicles like pre-owned ones to help with rates. Their experience in working with all types of credit will allow you to drive away confident that you've made the best vehicle decision for your budget and financial situation. While this process may seem overwhelming when factoring in less-than-stellar credit, our teams at Faith's Ford and Faith's Toyota will be there for you through every step of the process.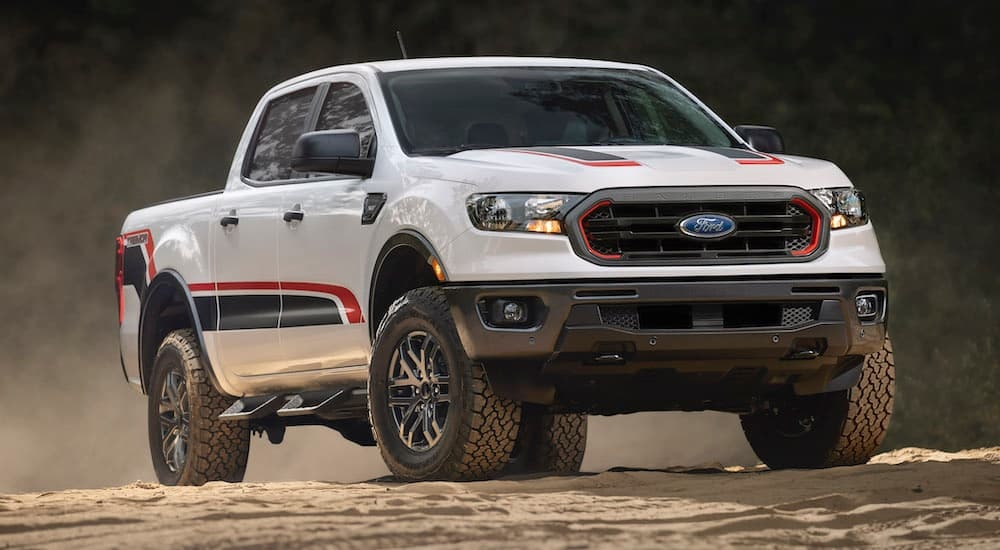 We'll Help You Find an Excellent Used Truck
Both of our dealerships carry some of the most trusted names in the truck market, and the experts at either location are ready to help you pick out a terrific pre-owned truck. We not only carry used Toyota and Ford trucks, but our dealerships also carry dozens of used trucks from other top names like Chevrolet, Jeep, and GMC. Ask our sales team at either dealership what they currently have in store, and they'll be glad to walk you through their extensive inventories.
Ford and Toyota are known for making trucks that last. In fact, both manufacturers boast award-winning trucks in their lineups. The Ford F-150 has been named one of the best trucks multiple years in a row, while the Tacoma has ranked very high in reliability and driver experience. Visit Faith's Ford or Faith's Toyota if you want to work with experts who know about the various truck models and generations that both of these trusted manufacturers carry. Whether you're looking for a newer pre-owned model with modern infotainment and safety features, or a classic older model, our teams will show you options you'll be excited about.
How Faith's Automotive Experts Make It Easy to Find a Fantastic Used Truck
The sales teams at our dealerships know just what questions to ask to understand which models best fit your needs. They understand that some drivers are looking for a fuel-efficient commuter truck for everyday driving, while others are looking for a powerful workhorse; some are even after an adventure-ready, off-road truck. Faith's Automotive's experts will get to know you to understand what features matter most to you. The teams at either of our dealerships will also be sure to get a sense of your budget and show you several options that fit within that. With more pre-owned trucks arriving regularly, both dealerships have a huge selection to shop from.
Check out a pre-owned F-150 if you want a highly configurable, reliable, and powerful full-size pickup. The F-150 comes in tons of trims for different styles of drivers, from the base-level but impressive work truck trim to the luxury options to the off-road-ready models. Meanwhile, the compact Maverick is an excellent choice for everyday driving, thanks to its easy-to-maneuver dimensions and solid fuel economy. Then there's the Ford Ranger, a highly capable midsize truck that offers easy-to-handle dimensions similar to those of the Maverick with power closer to that of the F-150.
Ask our team at Faith's Toyota about the fan-favorite Tacoma. You probably see many of these out on the roads, including some models over 20 years old, because the Tacoma boasts excellent resale value and is known to last. It's a durable and powerful midsize option. If you're looking for something heftier, the Toyota Tundra is worth a test drive. Like the diverse Ford lineup, Toyota offers a broad range of truck models in all shapes and sizes. Unsure which one will best fit your driving needs? Our dedicated team at Faith's Toyota will help you discover some great options.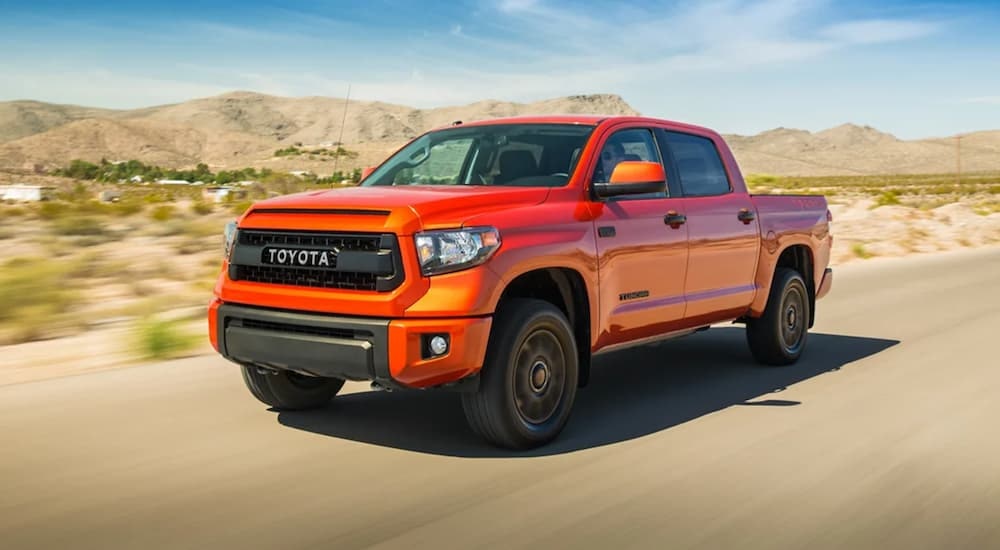 Visit One of Our Dealerships for Easy Financing and an Unmatched Selection
If you live with bad or no credit and are ready to work with a dealership that respects you and understands your situation, visit our teams at Faith's Toyota or Faith's Ford. The knowledgeable finance teams at both locations are excited to greet buyers with all sorts of credit and help them find an excellent lease or loan. They will show you several payment packages that are appropriate for your budget and ensure you can afford a vehicle you love. Drivers are consistently amazed at what our finance teams can do for bad credit shoppers. If you have bad credit, a great vehicle is possible for you; let our finance teams prove it.
We are proud to carry two of the most trusted names in used trucks at both of our dealerships and have a team of experts who know every make and model thoroughly. With a massive selection at Faith's Ford and Faith's Toyota, you can check out trucks of different sizes, from different generations and boasting various special features. The sales associates at either location would be glad to get to know you and help you pick out your perfect used truck. Having bad credit shouldn't get in the way of getting behind the wheel of a reliable pre-owned truck; let the teams at Faith's Ford and Faith's Toyota help you.
Back to Parent Page